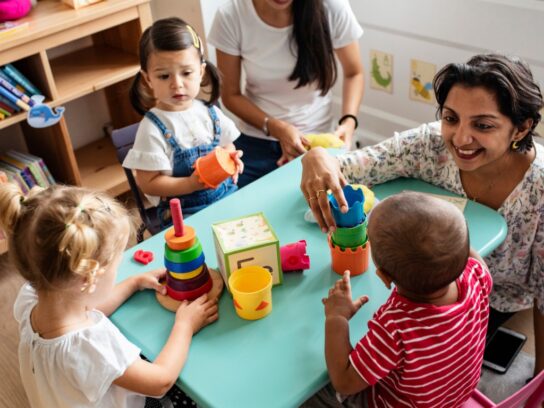 The Montgomery County Council has approved a $10 million emergency relief fund for child care centers impacted by the coronavirus pandemic.
Child care programs across the county have been shuttered for months as stay-at-home orders were implemented. The Child Care Recovery Program will aim to offset reopening expenses and losses related to COVID-19.
Over 1,300 licensed child care programs in Montgomery County will be eligible to receive a month's worth of reopening expenses, in addition to relief for shutdown related losses. Programs can receive up to $75,000 in funding, and child care organizations that have at least four sites may receive up to $250,000.
"Before COVID hit, we already knew that we had a shortage of accessible, quality child care. And they are really struggling now.  We know we need to help our providers so that they can continue to provide the quality early child care and education that is so important to the success of our children," said County Executive Mark Elrich.
The county plans to give priority access to programs serving low income families and children with special needs. Programs also need a plan to reopen by the end of August to be eligible for the grants.
Child care providers in Montgomery County can soon apply for financial assistance to offset reopening expenses and losses due to the COVID-19 health crisis. Read the news release for details about the Child Care Recovery Program: https://t.co/WSxHt5hcCn. pic.twitter.com/y62jBsDXjH

— Montgomery County MD (@MontgomeryCoMD) June 16, 2020
Applications will be received through an online portal that is scheduled to open by the end of June, the county said in a press release.