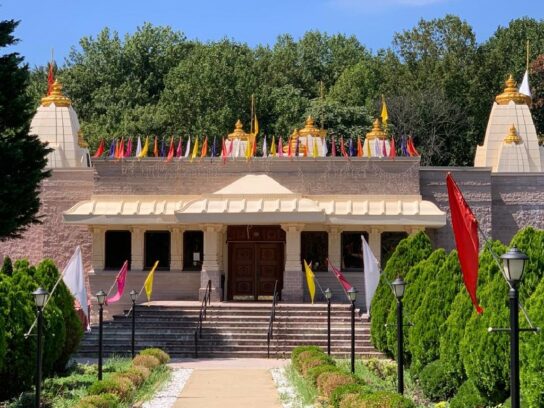 Shri Mangal Mandir Temple in Ashton is hosting a free food distribution for anyone in need on Sunday, June 21 and 28 from 10 a.m. to 1 p.m., as long as supplies last.
They held a previous food distribution on June 7 and 14 where they gave out over 700 bags of food, according to their flyer. The temple purchases the food with donations from participating organizations, including the American Diversity Group, as well as donations from the temple community.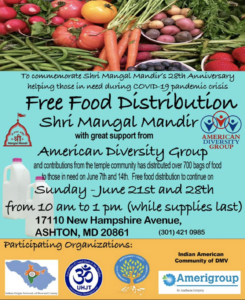 "We thought that this would be a great gesture from our side to give back to the community. The community has always given to us so we thought that this would be a good time to give back," said Bhargav Desai, a trustee for the temple.
This event is to celebrate the 28th anniversary of the temple. Desai said that many volunteers, especially youth, came out to help with the distribution last time.
The food distribution will take place in the temple's parking lot at 17110 New Hampshire Avenue, Ashton, Maryland 20861.