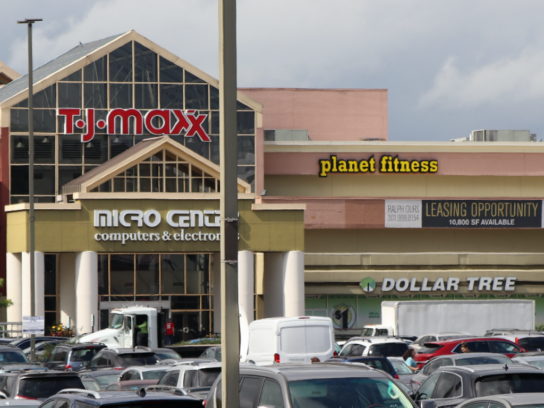 Montgomery County has received 61 requests from retail stores asking for approval to allow more than 150 customers, Emergency Management and Homeland Security Director Dr. Earl Stoddard said at a media briefing Tuesday.
In the county, retail capacity is limited to one person per 200 square feet. Large retail stores that want to allow more than 150 customers are required to have a letter of approval beginning Wednesday at 5 p.m. Requests for approval had to be submitted by 5 p.m. Monday. Businesses were required to explain how they will enforce coronavirus safety measures and how they are planning to moderate the number of people in their facilities.
Stoddard said about 40 of the 61 requests are from big-box stores. The county has not rejected any requests yet, but some will be required to follow-up after receiving feedback. The requests are not guaranteed approval, he said. If retailers submit plans that do not even attempt to meet county COVID-19 safety requirements, they will be rejected. But, he said that has not happened yet.
"Our goal is to get to yes in all cases possible," Stoddard said.
Montgomery County Executive Marc Elrich noted he was at a mall recently and saw that most stores were abiding by safety guidelines. But, he said one "very big" store was not.
"The crowds in that store were far beyond the limits we have in our guidelines," Elrich said. He said he was at a Westfield mall; there are two in our county: Westfield Montgomery in Bethesda and Westfield Wheaton.