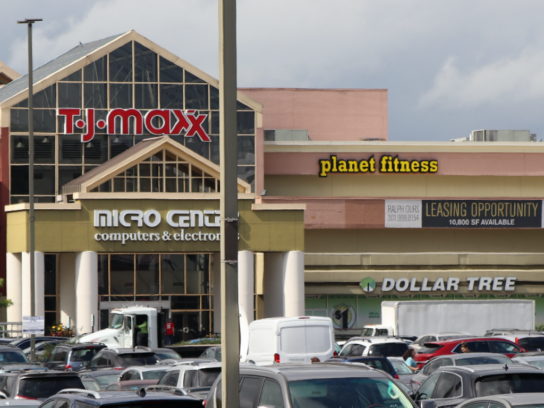 As part of Montgomery County's latest coronavirus executive order that went into effect Dec. 15, large retail establishments are required to receive county approval by Dec. 23 in order to operate with more than 150 people in their establishments.
To receive approval, businesses will need to submit a request for a Letter of Approval—via the county's executive order portal—by 5 p.m. on Dec. 21. In the request, businesses will need to explain how they will enforce coronavirus safety measures and how they are planning to moderate the number of people in their facilities.
A county news release statement says, "Effective December 23 at 5 p.m. businesses that do not have a Letter of Approval to exceed 150 people will be limited to 1 person per 200 sq. ft. of retail space up to a maximum of 150 people."
Dr. Earl Stoddard, the director for Montgomery County Office of Emergency Management, said at a press briefing Dec. 16, that because indoor dining has closed, county health officials will focus its attention on helping retailers enforce coronavirus measures.
Stoddard says that contact tracing data shows that 11% of coronavirus cases in Maryland are linked to retailers.
"That's obviously troubling," Stoddard said. "They're being exposed by customers and they're also in turn exposing other customers and so that's an area where we want to turn the curve further in an effort to get lower transmission."
Related:
Montgomery County Suspends Indoor Dining Effective 5 p.m. Tuesday