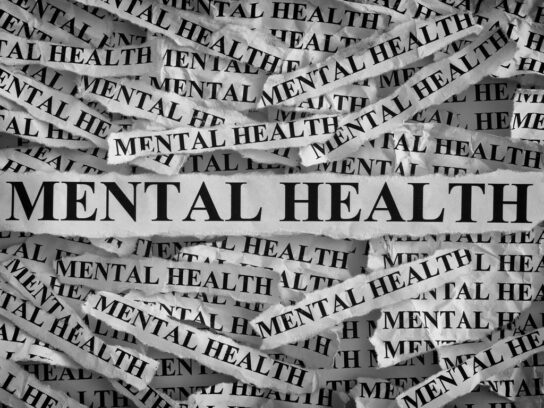 The next session in the county's virtual series of conversations about mental health takes place Wednesday, Aug. 25 from 6 to 8 p.m. The event is free, open to the public, and no registration is required. Join the conversation on Teams Live at https://bit.ly/cahoots-training or view it live on the County Cable Montgomery and the County's Facebook page.
The Aug. 25 discussion centers on mobile crisis intervention services and the Crisis Assistance Helping Out on the Streets (CAHOOTS) model developed by White Bird Clinic, according to a news release.
The county currently has one mobile crisis team but will add five additional teams with a $1.9 million grant from the U.S. Department of Health and Human Services. The county mobile crisis staff uses the CAHOOTS techniques to engage individuals in crisis and to de-escalate crisis situations.
The online conversation will focus on how to raise community awareness for mobile crisis response teams. Topics discussed will include use of local media, advocacy, messaging, fostering accountability and transparency, and engaging impacted communities.
Speakers for the event include:
Raymond Crowel, director, Montgomery County Department of Health and Human Services (DHHS)
Ronaldo Santiago, chief, Behavioral Health & Crisis Services, DHHS
Ben Stevenson, Prevention & Harm Reduction manager, DHHS
Beth Tabachnick, therapist II, Crisis Intervention Team Clinician, DHHS/Montgomery County Police Department
Tim Black, director of Consulting, White Bird Clinic
The City of Eugene, Oregon developed a community-based public safety system to provide mental health first response for crises involving mental illness, homelessness, and addiction. White Bird Clinic launched CAHOOTS (Crisis Assistance Helping Out On The Streets) as a community policing initiative in 1989. Mobile crisis teams are dispatched through the Eugene, Oregon police-fire-ambulance communications center via the non-emergency number.
Each crisis team consists of a medic (either a nurse or an EMT) and a crisis worker (who has at least several years' experience in the mental health field). The crisis teams provide immediate stabilization in case of urgent medical need or psychological crisis, assessment, information, referral, advocacy, and (in some cases) transportation to the next step in treatment.  Any person who reports a crime in progress, violence, or a life-threatening emergency may receive a response from the police or emergency medical services instead of or in addition to the CAHOOTS team.
Previous Posts:
County Hosting Virtual Series for Mental Health Awareness Month
Suspected Mental Illness is Key Risk Factor for Use of Force by MCPD, Report Finds 
County to Host Conversation on Suicide Prevention and Mental Health
County Workshops Focus on Impact of COVID-19 and Mental Health
Montgomery County Providing Free Emergency Mental Health Services