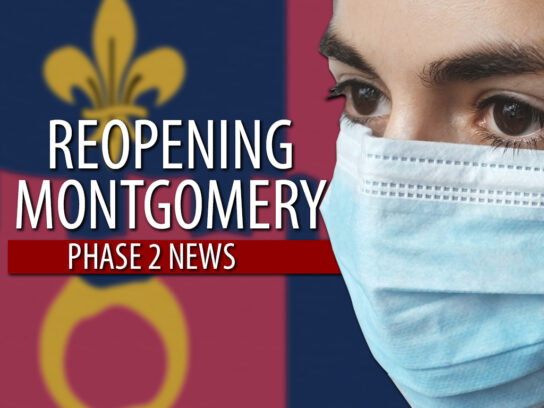 Montgomery County leaders have made it clear that any business that ignores public health orders faces potential citations and closures.
Currently, the county is in Phase 2 of re-opening. Local health leaders say they want to see a continuous decrease in COVID-19 cases before moving into Phase 3.
During a virtual media briefing on Wednesday, Montgomery County Office of Emergency Management Director, Dr. Earl Stoddard, says local businesses who do not comply with Phase 2 guideline requirements could impact their business licensure. Dr. Stoddard addressed a comment made by the owner of The Grille at Flower Hill – a restaurant in Gaithersburg – who said his employees would not be wearing face masks.
The Montgomery County Department of Health and Human Services visited the restaurant after several complaints of employees not wearing face masks and issued a "verbal reminder." When the owner refused to comply, Dr. Stoddard responded by saying that changed the warning from being educational to enforcement action based.
Although Dr. Stoddard says most businesses in the county have been compliant with Phase 2 re-opening guidelines but for those aren't, he has a message for those:
See related posts below:
Enforcement With 'The Grille' Will be Escalated Based Solely on Facebook Post
UPDATED: Two Businesses Shut Down for COVID-19 Violations Silver Spring