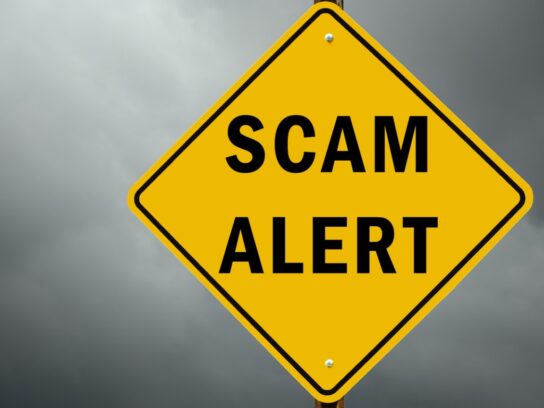 The Montgomery County Office of Consumer Protection is advising county residents about scams regarding false products, testing sites, and vaccine availability linked to COVID-19.
The scams are being conducted through email, text, and phone calls where scammers seek to get residents to provide them with money for services or products that do not exist, according to a county press release.
The scammers who target victims through email are tricking them into providing their Social Security numbers, credit card information or bank information, the press release said.
"These scammers are clever and opportunistic. They seek to turn the latest news events into scams that exploit consumer fears and concerns regarding the Coronavirus," said Eric Friedman, Director of the Office of Consumer Protection.
COVID-19-Related Scams Targeting County Residents Are Being Exposed by Montgomery County's Office of Consumer Protectionhttps://t.co/WuWFcfQTIu pic.twitter.com/c0ht1RnstT

— Montgomery County Consumer Protection (@ConsumerWise) February 18, 2021
County council members have also addressed this issue and provided the community with financial protection and health information.
"Responding to the numerous health and financial related challenges caused by the current pandemic requires Montgomery County to establish multidisciplinary teams and experts to collaborate and take action," said County Executive Marc Elrich.
Council Vice President Gabe Albornoz said the council will continue to do everything they can to protect county residents and end these fraudulent practices.
Friedman advises county residents to consult official information provided by the county's official website using the following links:
In addition, the Federal Trade Commission (FTC) advises consumers to not pay to sign-up for a vaccine, open links for unknown sources, or share personal information with people you don't know. They also mentioned ignoring sales ads about the vaccine.
If you have been a victim of a COVID-related scam you report it to the FTC at ReportFraud.ftc.gov.
.@ricepolitics Covid Consumer Scams – A Neverending List of New Scams. #Covid19scams @ConsumerWise #MoCoStrong https://t.co/FqrDY0Y9xW via @YouTube

— Craig Rice (@RicePolitics) February 18, 2021