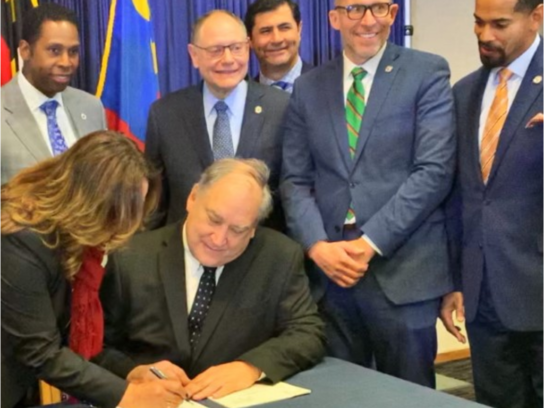 Michael Bruen hosts the latest episode of County Report This Week with news and information for Montgomery County.
This episode includes:
County Executive Marc Elrich signs the Racial Equity and Social Justice Act
Elrich celebrates his first year anniversary as county executive in the county's Spanish language radio show.
County Council elects Sidney Katz as President.
Elrich visits a Wheaton shop during Small Business Saturday.
MCPS high school students celebrate the 20th annual Latin Dance Competition at Strathmore.
Watch the show in its entirety below:
Watch previous episodes of County Report This Week here at County Cable Montgomery.