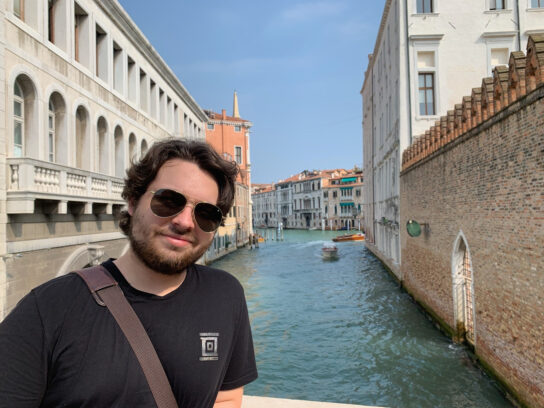 In yet another attempt to view possible police body camera footage of the fatal shooting of a Potomac man on March 12, the conservative, nonpartisan foundation Judicial Watch has filed a request in the Maryland Circuit Court for the release of the camera footage.
In an Oct. 22 news release, Judicial Watch announced it has asked the court to order the release of the police camera footage in connection with the fatal shooting of Duncan Socrates Lemp, 21, who was shot in his bedroom by a Montgomery County officer from its SWAT team. That officer has not been named, nor has the video or autopsy results been revealed.
MCPD used a special warrant that allowed its officers to enter the home in the 12200 block of St. James Road in Potomac without first knocking.
The investigation has been turned over to the Howard County State's Attorney's Office, as is the normal procedure, to avoid Montgomery County officials from investigating their own and to avoid any appearance of a conflict of interest.
During the incident, "The police told the Lemp family repeatedly that they were being recorded that day," said their attorney, Rene Sandler. The family was told there was "visual body recording camera over and over and over," she said.
However, according to Sandler, a few days later, Montgomery County Police Chief Marcus Jones said there was not any camera footage, that the SWAT team doesn't do that. Sandler said she has been trying to get confirmation one way or another ever since.
She, as well as Judicial Watch, have filed Freedom of Information Act requests for the information. "They have not been responsive," she said, noting the MCPD has denied all her FOIA requests.
Judicial Watch noted that MCPD has asked to dismiss its lawsuit. A hearing on both the request for camera footage and dismissal of the case will be heard Dec. 2 in Rockville.
According to Judicial Watch, "MCPD is unlawfully withholding the body camera footage because, in part they are ignoring the public interest in the disclosure of the footage."
Following the fatal shooting, MCPD had explained it was serving a high-risk warrant after receiving an anonymous tip that Lemp had firearms, which he was prohibited from having due to his criminal juvenile record. However, Sandler said that Lemp has no criminal record.
The only case listed in the Montgomery County court records for Lemp is a speeding ticket for an April 10, 2019 incident in which he was said to be driving 85 miles per hour in a 55 miles per hour zone.
BREAKING: Judicial Watch announced that it has asked the Montgomery County, Maryland Circuit Court to order the release of all body camera footage from the fatal shooting of Duncan Socrates Lemp earlier this year (1/3). https://t.co/Xi7lbnlvLt

— Judicial Watch ⚖️ (@JudicialWatch) October 22, 2020

See related post below: 
Details Surrounding MCPD Involved Shooting in Potomac Still Not Released