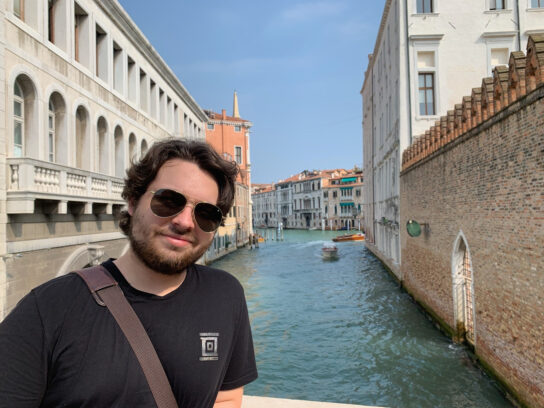 It has been almost three months since a Potomac man was fatally shot by a member of the Montgomery County Police Department Tactical Unit, but many details surrounding the case still have not been made public.
Since the March 12 death police-involved shooting of 21-year-old Duncan Lemp in his bedroom, the name of the officer who fired the fatal shots, autopsy results and any police camera video has yet to be released.
MCPD used a special warrant that allowed its officers to enter the home in the 12200 block of St. James Road in Potomac without first knocking.
The investigation has been turned over to the Howard County State's Attorney's Office, as is the normal procedure, to avoid Montgomery County officials from investigating their own and to avoid any appearance of a conflict of interest.
When asked about the status of the case, Yolanda Vazquez, external affairs director at the Howard County's SAO, only replied, "The Duncan Lemp case is currently under investigation by our office."
Ramon Korionoff, spokesperson for the Montgomery County State's Attorney's Office wrote in an email, "We are not involved at this time."
Efforts to reach Montgomery County associate attorney Haley Roberts were unsuccessful.
Roberts sent a letter dated April 25 to attorney Johnathan R. Fellner and Rene Sandler, who represent the family, concerning a planned protest at MCPD's headquarters in Gaithersburg concerning the incident.
The letter explained the state regulations concerning social distancing and staying at home, and noted, "The Montgomery County Department of Police "would kindly ask that you remind your clients of the Governor's orders, as well as the charge from those orders and state law mandating law enforcement must enforce these orders."
Sandler called the letter "a clear threat to arrest Duncan's parents if they attended a peaceful protest regarding Duncan's death."
She noted that not only is any information hard to come by, but Montgomery County won't even acknowledge whether there is police video footage of the incident.
"Sadly, we had to go to court to get the release of some documents related to the search warrant," Sandler said.
In a more recent police-involved shooting, MCPD released body camera footage and the name of the officer in less than 24 hours after Finan Berhe, 30, of White Oak, was shot. Berhe was wielding a knife at the time.
In the case of Duncan Lemp, MCPD said that while serving a "high risk" warrant, Lemp confronted the officers and was fatally shot.
But Sandler disputed that, saying the police officers fired on Lemp while he was sleeping.
The unnamed officer was placed on administrative leave, as is the normal procedure.