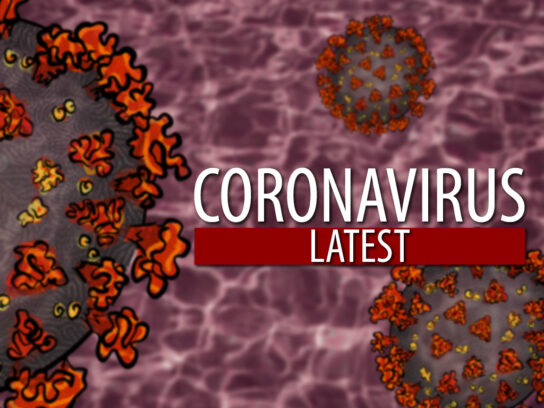 Montgomery County has added another drive-thru COVID-19 testing site. This one is located in White Oak.
Vehicle Emissions Inspection Program (VEIP) testing sites are starting to pop-up throughout Maryland in response to the coronavirus health emergency. The Maryland Department of Health, in partnership with the Maryland Department of Transportation, Maryland National Guard, Maryland State Police, local health departments, and private partners are working together to help make this happen.
A total of five VEIP testing sites are opening this week, including new sites at the White Oak VEIP located at 2121 Industrial Parkway and the Columbia VEIP in Howard County. Sites at the Bel Air VEIP in Harford County, Glen Burnie VEIP in Anne Arundel County, and Waldorf VEIP in Charles County will also remain open this week according to officials.
Tests are being offered on an appointment-only basis to residents who have symptoms and are at high risk for contracting COVID-19. Officials say patients must have a healthcare provider order, and an appointment before visiting a VEIP site for testing.
After confirming an order from a healthcare provider, people will receive a unique code that can be used to make an appointment at the closes available testing site.
"As the number of cases rise in Maryland, we are opening these sites to keep pace with the demand for testing. These sites are for residents who are symptomatic and in high risk categories for developing serious illness," said Governor Larry Hogan. "Like every other state in the nation, we simply do not have enough testing supplies. We need to use our resources wisely."
According to a press release, to qualify for testing at a VEIP site, individuals must:
Meet testing criteria as determined by a licensed healthcare provider
Obtain an order for testing from a healthcare provider
Register online and make an appointment at a test site
Each of the VEIP testing sites, with exception of the Bel Air site, will use an online appointment process operated by CRISP, Maryland's health information system.
When visiting a VEIP site, expect to remain in your vehicle with the windows rolled-up until it's time to be tested. During the test, a clinician will insert a long-Q-tip into the back of the nostril for several seconds. After being tested, individuals will get instructions on what to do next and are being recommended to self-isolate at home while waiting for test results. Results are expected to be available within seven says. Click here for more details on further steps people are being asked to take after the testing process.
The number of Vehicle Emissions Inspection Program testing sites across the state are expected to expand in the coming weeks in response to the COVID-19 pandemic. Officials say test sites and hours will continue to be determined based on demand and the availability of supplies.
Click here for more information and resources regarding COVID-19.
To qualify for testing at a VEIP site, individuals must:

– Meet testing criteria as determined by a licensed healthcare provider.
– Obtain an order for testing from a healthcare provider.
– Register online and make an appointment at a test site.https://t.co/1YLXUEC82z

— Maryland Department of Health (@MDHealthDept) April 6, 2020
"These sites are for residents who are symptomatic and in high risk categories for developing serious illness," said @GovLarryHogan "Like every other state in the nation, we simply do not have enough testing supplies. We need to use our resources wisely."https://t.co/1YLXUEC82z

— Maryland Department of Health (@MDHealthDept) April 6, 2020
See related posts below:
Primary Care Practice Offers Drive-Thru COVID-19 Testing in Bethesda
Primary Care Practice Offers Drive-Thru COVID-19 Testing in Bethesda