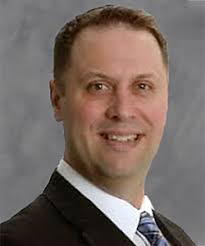 Republican-nominated gubernatorial candidate Dan Cox hastily canceled a press conference Thursday set to take place shortly before President Joe Biden and Cox's opponent, Democratic candidate for governor Wes Moore were set to speak.
The Cox press conference was scheduled to take place at 4 p.m. Thursday at the Montgomery County Circuit Court, a half mile away from Richard Montgomery High School where hundreds flocked to hear Biden and Moore speak. The Circuit Court building had a sign posted on the door informing visitors the building officially closed at 12:30 p.m. for the day.
Rockville Police Department officers directing traffic in the area were unaware a Cox rally was supposed to take place in the city. The Cox campaign had sent out a press release Wednesday afternoon announcing the press conference. MyMCM is awaiting a response from the Cox campaign seeking an explanation for the cancelation.
Update: the Cox campaign responded with an email that read, "My apologies for the confusion. The press conference got canceled."
A couple of would-be Cox rally attendees moved to the Biden event to voice their opposition, holding up a flag sporting the popular far-right, Biden-critical slogan "Let's Go Brandon."
Cox made news earlier in the day when he deleted his account on Gab, a social media platform known for supporting hate speech forums. In deleting his account, Cox expunged over 1,000 previous posts.
The Trump-backed candidate also deleted a line from his campaign website about his role in preventing the certification of the 2020 presidential election results.
Related:
Conservative PAC Plans 'Freedom Rally' During Biden's Rockville Visit