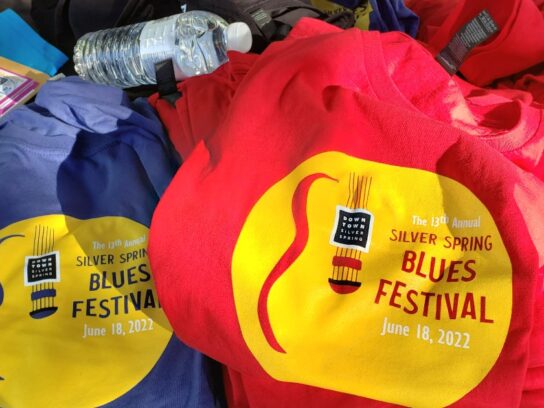 The 13th Silver Spring Blues Festival featured great sounds, plenty of dancing and a lot of good blues all day Saturday in Downtown Silver Spring.
"Lotta good music being made in Silver Spring," declared a member of the Matt Kelley Band.
Some of the other featured performers were Daryl Davis, Angela Kill, Patty Reese and Mama Moon and the Rump Shakers.
While people brought their own chairs, eat in the outdoor seating of nearby restaurants or found a stair to sit on, they didn't stay in their seats too long. They preferred to dance or stand and sway to the music.
Come on over to Downtown Silver Spring's Blues festival. There will music all day @mymcmedia pic.twitter.com/CAbAnehxQ1

— suzanne pollak (@SuzannePollak) June 18, 2022
Everyone's dancing at the Silver Spring Blues Fest @mymcmedia @DTSilverSpring pic.twitter.com/aJVbMSOEzl

— suzanne pollak (@SuzannePollak) June 18, 2022