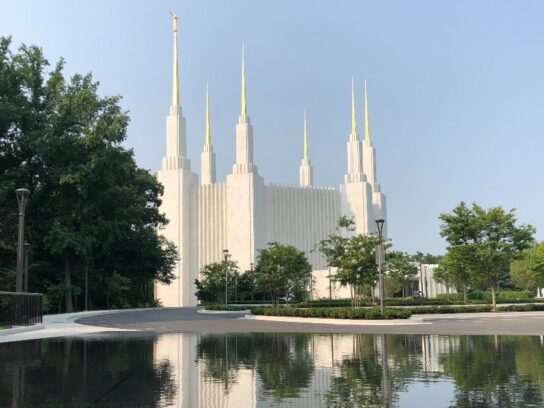 The Washington D.C. Temple in Kensington was rededicated Sunday following a renovation and open house, per a news release from the temple.
The temple closed for renovations in 2018. It opened its doors for about two months this year to welcome the public inside for the first time since 1974. The open house ran from April to June.
The open house was originally planned for 2020 but was delayed due to COVID-19.  
The dedication "turns the temple into a place of worship," according to the release. The church shared a video about the rededication.
THANK YOU FOR YOUR FAITH & ATTENDANCE TODAY FOR ALL WHO PARTICIPATED! 💕~~ What a glorious day! Thank you President @NelsonRussellM & Sister Wendy Nelson for coming to the @washdctemple !!! https://t.co/3VbiRtPEna

— Washington D.C. Temple (@washdctemple) August 15, 2022