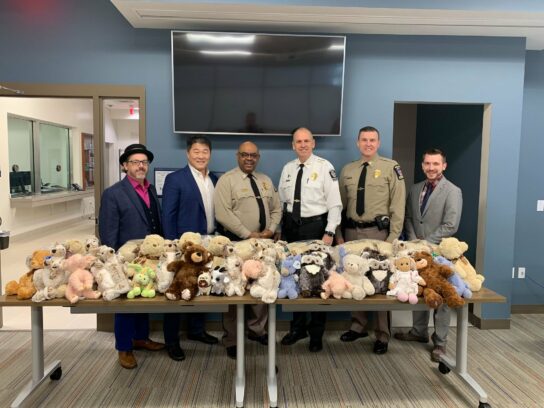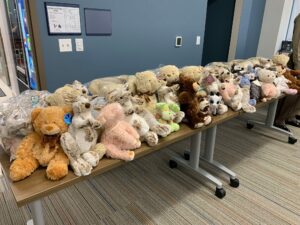 70 soft, snuggly animals will be provided to children at the Family Justice Center and to other children that Montgomery Sheriff's Office Deputies and Montgomery County Police Department Officers interact with over the holidays thanks to a donation from Adventure Theatre MTC and patrons.
The comforting toys will be used by both the Family Justice Center and MCPD to help support children going through traumatic events such as domestic violence and severe traffic collisions. Officials say every child who comes to the Family Justice Center leaves with a new book and stuffed animal.
The Family Justice Center requires 50 bears per month to hand out to children in domestic violence situations.