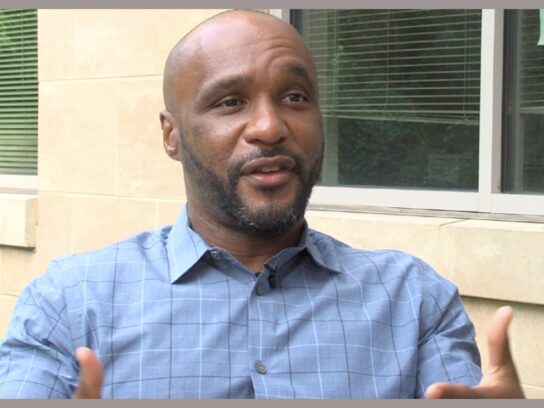 Since 2017, Dr. Travis Gayles has served as Montgomery County's Health Officer. He will be leaving his position on Sept. 12 after accepting a new job with Hazel Health, a San Francisco, California-based telehealth company.
Throughout the COVID-19 pandemic, local leaders have praised Dr. Gayles for his guidance in keeping residents safe.
MyMCM spoke with Dr. Gayles about what led to his resignation and how he feels about his new opportunity.
I just wrapped up an interview with Montgomery County Health Officer Dr. Travis Gayles. We talked about his resignation and all his hard work in successfully leading the county throughout the COVID-19 pandemic.
Full story coming soon. @mymcmedia pic.twitter.com/tpfqNfO4yK

— Jordan Lindsay (@TVJordanLindsay) August 31, 2021
We are so fortunate to have a leader like Dr. Gayles joining our efforts to improve children's access to health care. https://t.co/s9dDUqdUtB pic.twitter.com/2pOFiIZD1b

— Hazel Health (@hazelhealthinc) August 30, 2021
Montgomery County Health Officer Dr. Travis Gayles will be resigning effective Sept. 12.

"I believe Dr. Gayles is going to go down as one of the most important people in our county's history," said Montgomery County Executive Marc Elrich.@mymcmedia https://t.co/iMnRpjwuRr pic.twitter.com/9JeoqDVHRC

— Jordan Lindsay (@TVJordanLindsay) August 18, 2021
Related posts below:
MyMCM Honors County's First Responders for Heroic Work Throughout Pandemic
MyMCM Honors County's First Responders for Heroic Work Throughout Pandemic