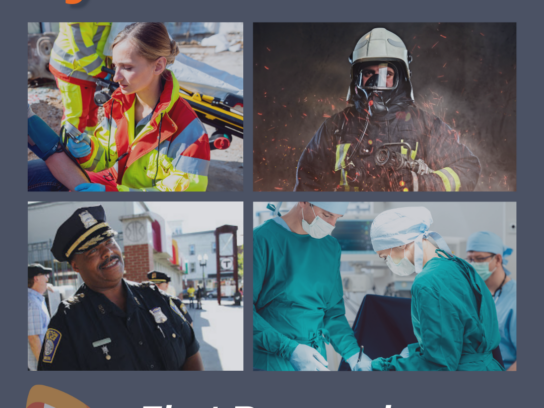 The dictionary defines "first responder" as someone who is designated or trained to respond to an emergency. They are the men and women who must take immediate action when disaster strikes. 2020 posed the greatest challenge any of them had ever faced: the COVID-19 pandemic.
In Montgomery County, the more than 3,000 first responders have courageously and selflessly put their lives on the line daily for the past ten months to help save others.
According to the Montgomery County data dashboard, more than 42,000 residents have contracted COVID-19, and 1,025 have died as a result, as of December 22.
Montgomery County Health Officer Dr. Travis Gayles says the county has learned so much in the last nine months and is more prepared today than when the virus first impacted this area in March. There have been increased testing efforts, access to more PPE (Personal Protective Equipment), and local hospitals are better equipped for a possible surge, according to Dr. Gayles. And over the last several days, the long-awaited vaccines are arriving at local hospitals.
As case numbers continue to rise and with local ICU hospital beds reaching capacity, the county's first responders continue to work tirelessly to save lives every day.
Montgomery Community Media recognizes the crucial, impactful and often dangerous work of the county's first responders, and that's why they have collectively been selected for our inaugural MyMCM Honors award.
MyMCM salutes the county's health care workers, police officers, Montgomery County Fire and Rescue Services, the Department of Health and Human Services employees, emergency service leaders, and all who make it possible for front-line responders to do their jobs across the county.
MyMCM interviewed Dr. Gayles on behalf of all of Montgomery County's first responders.
See related posts below:
Dr. Travis Gayles Looks Back at Pandemic Response: 'This Is What We Are Trained For'