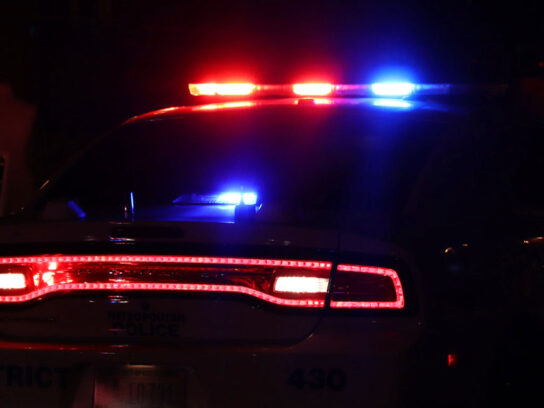 Montgomery County Police Department (MCPD) announced that they arrested and charged a man for an armed carjacking that occurred Oct. 11 in Rockville.
Police identified the man as Randolph Richardson, 31, of Washington D.C. According to police, Richardson faces charges of "armed carjacking, rogue and vagabond, theft between $25,000 to $100,000, illegal use of firearm in the commission of a violent crime, unauthorized removal of a motor vehicle, and unlawful taking of a motor vehicle."
A statement from MCPD says that on Oct. 11 a woman told police that two men approached her at Dunkin Donuts on Siesta Key Way demanding the keys to her 2017 Mercedes. The woman refused and "a struggle ensued," according to police. A third man tackled the woman and knocked the keys out of her hand, police say. The three men entered the Mercedes and fled the scene, police say.
On Oct. 12, members from Montgomery County Police Repeat Offenders Unit and the Major Crimes Division located Richardson, who was in possession of the 2017 Mercedes, in Takoma Park on the 6000 block of New Hampshire Avenue. When police started arresting Richardson, they located a handgun in the vehicle, as well as a dog, which investigators determined was stolen from a different Mercedes in Takoma Park.
Police safely reconnected the dog to its owner from its collar tags. The dog's owner told police they were parked at a restaurant and when they returned to their vehicle the dog was no longer inside.
According to police, Richardson was taken to the Central Processing Unit where he is being held without bond. Police continue to investigate this incident and urge anyone with information about the other two suspects connected to the Rockville Carjacking to contact the Major Crimes Division at 240-773-5100.