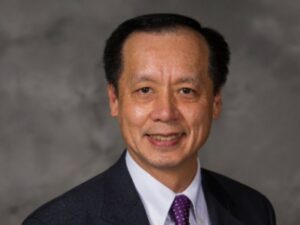 Barely two weeks after the Montgomery County Council passed a new economic development platform, the nonprofit corporation in charge of attracting and retaining new businesses in the county has a new leader.
Benjamin H. Wu, who is the current deputy secretary and chief operating officer of the Maryland Department of Commerce, will take over Montgomery County Economic Development Corp. starting Dec. 18.
Wu has more than 30 years working directly with industry around the world.
A Montgomery County native, Wu has been a member of the MCEDC board since its inception.
In a statement from MCEDC, County Executive Marc Elrich noted Wu's knowledge and experience to change the business climate in the county.
In the statement, Wu said: "I am committed to the county's success. Not too many people get the chance to meaningfully change and shape the future of where they live and grew up. I thank the MCEDC Board for this unique opportunity."
According to MCEDC, Wu is a former U.S. Deputy Under Secretary of Commerce and U.S. Assistant Secretary of Commerce for Technology Policy under President George W. Bush. He administered the nation's technology and innovation strategy and exercised supervisory management over the National Institute of Standards and Technology.
Wu served as the co-chair of the National Science and Technology Council Committee on Technology, which led interagency coordination on national priorities with federal laboratories, including the National Institutes of Health.
He also spent 13 years as counsel for Rep. Connie Morella and the Technology Subcommittee of the House Science Committee overseeing U.S. international competitiveness.
He is a past trustee of Montgomery College.
Wu succeeds David Petr, who left the position in September.
Elrich and the County Council unveiled an economic development platform in November and passed it Nov. 19.
Council, Elrich Unveil New Economic Development Plan for County