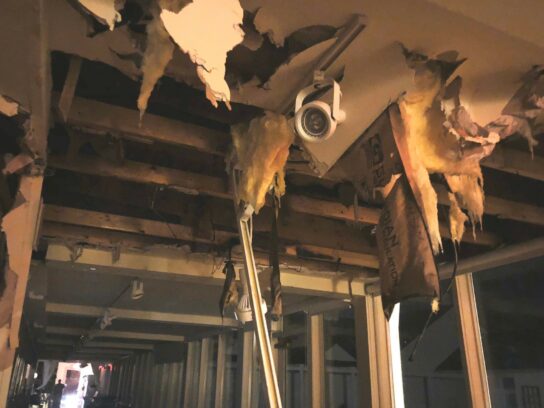 The Montgomery County Fire and Rescue Service (MCFRS)‌ responded to a fire in the attic of the Sandy Spring Museum Monday night. An automatic fire alarm called MCFRS around 7 p.m.
(~7p 1/13) Bentley Rd & Rt108, Sandy Spring Museum, automatic alarm, @mcfrs FFs encounter smoke in bldg, locate fire in hallway/breezeway/ceiling, likely cause electrical in nature (ceiling fan), FFs moved some artifacts (none damaged), no loss to contents, ~$50K to structure pic.twitter.com/FKZU0QiIMH

— Pete Piringer (@mcfrsPIO) January 14, 2020
Chief Spokesperson for the MCFRS Pete Piringer told WDVM-TV‌ that the fire seemed to be caused by "an overheated malfunctioning ceiling fan." He said there was "pretty good" burning in the building.
The fire caused about $50,000 in structural damage. No artifacts were damaged and no one was injured.