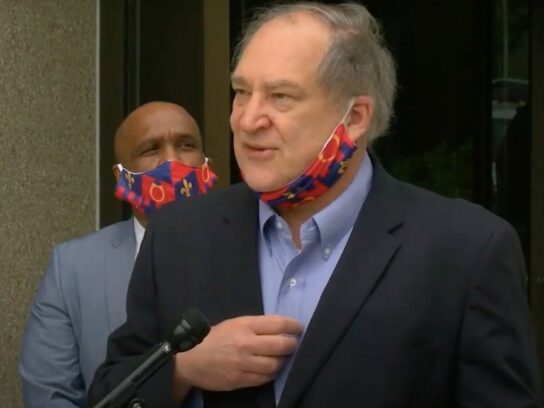 The Montgomery County Council voted unanimously to approve County Executive Marc Elrich's executive order to extend Gov. Larry Hogan's Stay at Home order. 
On May 6, Hogan amended his March 30 Stay at Home executive order to allow activities like golf and tennis. The amended order also opened state beaches and parks, and allows elective medical procedures at the discretion of local hospitals and medical providers.
On Wednesday, Hogan announced that he would lift the Stay at Home order effective 5 p.m. on Friday, and begin Stage One of Maryland's reopening. Stage One includes retail stores opening to 50 percent capacity and resumption of religious services at 50 percent capacity if indoors among other things.
However, Hogan made clear that he is letting county leaders make decisions about their reopening timeline, separate from the state's timeline. 
Elrich says Montgomery County is not ready for Stage One, and on Friday he signed an executive order to extend Hogan's amended May 6 order. 
"I can put it pretty simply, at this point Montgomery County is not changing its policies, and I will be issuing an executive order that reinforces that," Elrich said at a press conference Thursday.  
According to the order, the county is looking for sustained, 14-day decreases in these metrics before a reopening can be considered: the number of new cases during increased testing, hospitalization rate, ICU rate, deaths and COVID-19 related healthcare visits. 
The order is immediately in effect and will last until further notice from the county. 
#StayAtHome continues for Montgomery County. Similar to steps being taken by local governments in the Washington metropolitan area & consistent with guidance from the CDC, the Council approved the safe-at-home executive order from the County Executive. 👀 https://t.co/3fza9it2CY https://t.co/q8bB9Heipy

— Montgomery Council (@MoCoCouncilMD) May 15, 2020