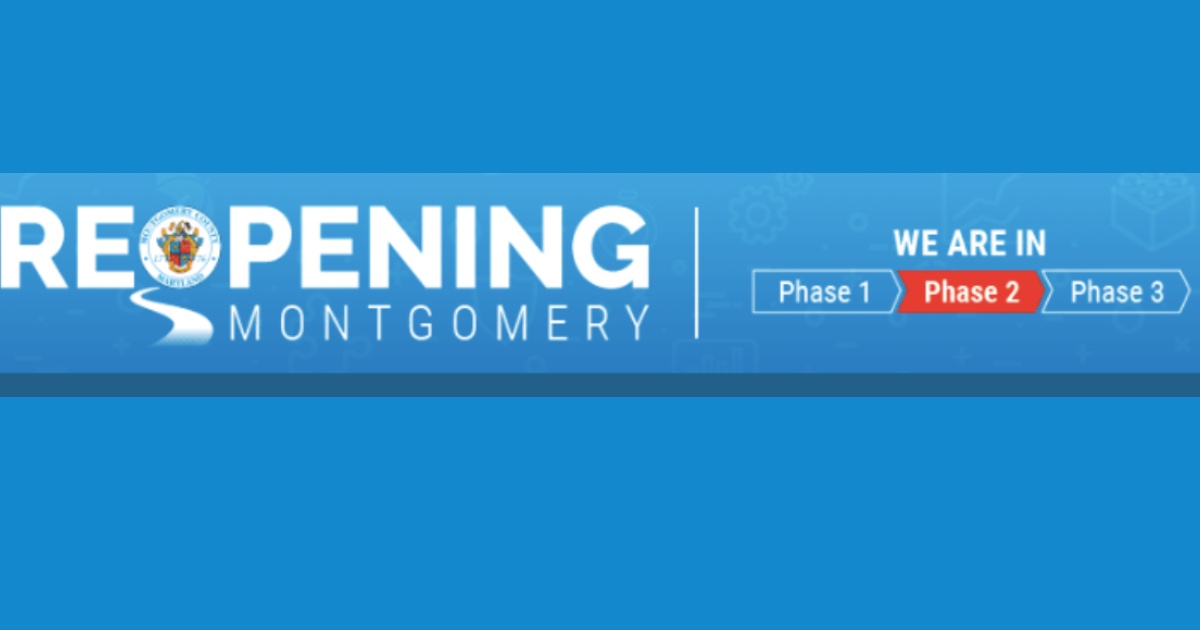 Elrich: 'We're Not Out of the Woods Yet'
Montgomery County Council approved a new Board of Health Regulation on Friday afternoon which eases some capacity restrictions.
This comes after Gov. Larry Hogan's announcement earlier this week that the state will start easing capacity limits at bars, restaurants, and other establishments beginning on Friday at 5 p.m. Meanwhile, Montgomery County leaders expressed the importance of exercising caution while increasing capacity limits amid the COVID-19 pandemic.
"As Dr. Fauci and Dr. Walensky said, now is not the time to loosen restrictions significantly and risk another surge," said Montgomery County Council President Tom Tucker during a virtual media briefing following the vote.
"We are not out of the woods yet, and we have work to do," added County Executive Marc Elrich during the briefing.
MyMCM tuned in to get more details about what the new Board of Health Regulation means for residents.
On March 26, additional capacity limits will also increase to 50% for places including retail establishments, fitness centers, pools, and museums.
Montgomery County Council just approved the new Board of Health Regulation which eases some restrictions. County officials are holding a media briefing about it right now.
@mymcmedia pic.twitter.com/QeYPqSk385

— Jordan Lindsay (@TVJordanLindsay) March 12, 2021
The media briefing will be following the Council's 1:30 p.m. meeting where they introduced and held a public hearing on new reopening measures. A vote is expected very soon. @mymcmedia https://t.co/nO7oEOLOVw pic.twitter.com/kSjCsvjSZo

— Jordan Lindsay (@TVJordanLindsay) March 12, 2021