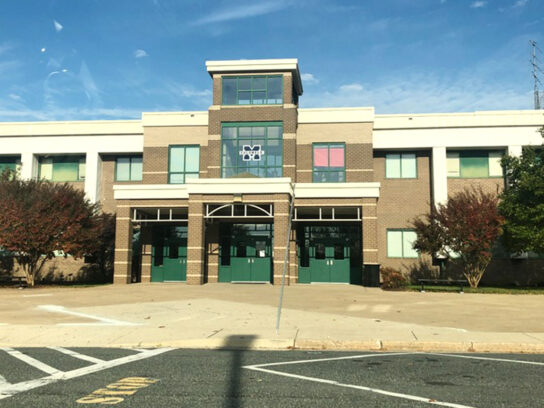 Actualización, Viernes 21 de enero, 3:50 p.m. por parte de MCPD a través de Twiter: 
La policía del condado de Montgomery puede confirmar que un estudiante recibió un disparo en el campus de la escuela secundaria Magruder. La escuela todavía está cerrada.
"Podemos confirmar que un sospechoso está bajo custodia. Se dará a conocer más información cuando esté disponible".
Montgomery County Police can confirm a male student was shot on campus at Magruder High School. The school is still currently on lockdown.
We can confirm that a suspect is in custody. More information will be released when available. pic.twitter.com/dLuCgCfO3Y

— Montgomery County Department of Police (@mcpnews) January 21, 2022
Nota Previa
Un estudiante resultó herido en la Escuela Secundaria Magruder en Derwood el viernes y fue trasladado al hospital donde se encuentra actualmente en grave estado, según la Policía del Condado de Montgomery (MCPD).
MCPD, las Escuelas Públicas del Condado de Montgomery (MCPS) y el personal de Magruder están investigando.
Esta historia se actualizará cuando haya más información disponible.
MCPD is investigating an incident at Magruder High School. One student is injured and has been transported to an area hospital. More information will be released as it becomes available. #MCPD #MCPNews

— Montgomery County Department of Police (@mcpnews) January 21, 2022
Estamos trabajando con el Departamento de la Policía del Condado de Montgomery en un incidente en Magruder HS. Proveeremos más información tan pronto la tengamos disponible. https://t.co/M0v8UuIErc

— MCPS en Español (@MCPSEspanol) January 21, 2022