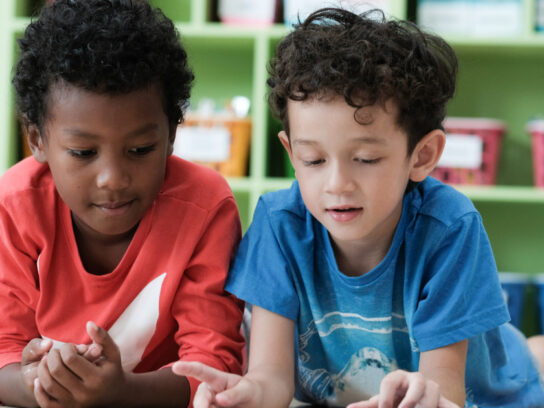 La organización sin fines de lucro Identity y The Black and Brow Coalition llevarán a cabo una conversación junto a la superintendente interina de las Escuelas Públicas del Condado de Montgomery, la Dra. Monifa McKnight, el 19 de enero a las 6:30 p.m. con el fin de tratar el tema de los retos y la recuperación de la educación, especialmente para los estudiantes que pertenecen a las comunidades de color como la afroamericana y la hispana.
El director ejecutivo de Identity, Diego Uriburu, le dijo a MyMCM que se trata de una gran oportunidad para preguntarle a la Dra. McKnight temas claves que afectan a los estudiantes que pertenecen a las minorías, y sobre el bienestar de estos estudiantes que "han sido los más afectados antes y durante la pandemia Covid-19".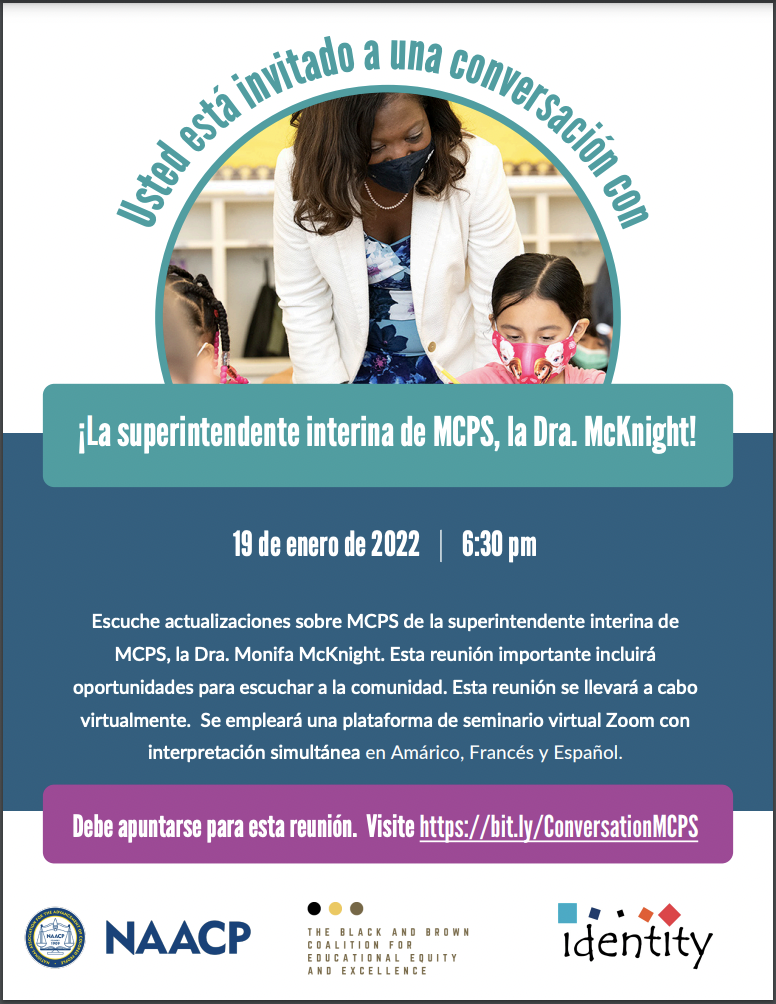 Para participar en el evento puede registrarse aquí. 
O si necesitan ayuda para inscribirse, pueden llamar a una personas de Identity que habla español: 301-800-5521