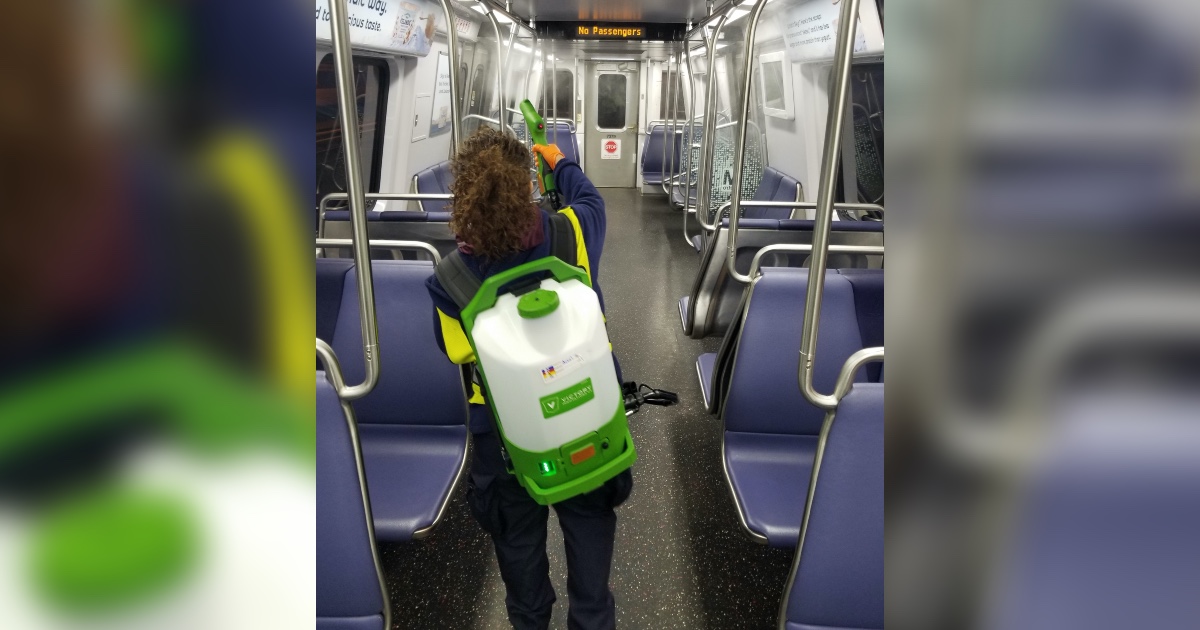 Face Coverings Will Be 'Required' To Ride Metro Starting on Monday
Since early April Metro 'strongly recommended' that riders wear face coverings, however starting on Monday it will be required.
In an effort to help slow the spread of COVID-19, face coverings will be mandatory on Metro trains, buses, stations, and MetroAccess vehicles. Metro General Manager Paul Wiedefeld says this is a necessary step towards plans for an eventual recovery.
"Every person who wears a face covering on Metro is helping to keep others safe, and this is especially important for Metro's frontline employees. In the age of Covid-19, we all share a responsibility for frontline worker safety, and that's what this is all about," Wiedefeld said.
According to CDC guidelines, face coverings include scarves, bandanas, or homemade coverings that can be made from t-shirts or other materials. Click here to learn more about how to make, and properly use a face covering.
Currently, Metro is open for essential travel only and the public is encouraged to acknowledge executive orders that are in effect.
The Metrorail system is open from 5:00 a.m. until 9:00 p.m. on weekdays, and 8:00 a.m. until 9:00 p.m. on Saturdays and Sundays.
Bus service on selected routes will run daily until 11:00 p.m.
WMATA officials say all trains, buses and stations are thoroughly cleaned on a daily basis. Hand sanitizer has also been given to all frontline employees. Rear-door boarding has been implemented, and fares on buses have been waived to protect bus operators. The first and last railcars on trains have been closed to help protect train operators. In addition, 19 Metro stations have been closed to conserve limited cleaning supplies during this health crisis.
In Montgomery County, Grosvenor-Strathmore has been temporarily closed due to low-ridership. According to the Metro website, even with the station closures, four out of five Metrorail stations (72 of 91) will remain open for essential travel only.
Metro today released preliminary details of its covid-19 pandemic recovery plan, outlining a gradual plan that promotes safety first, while ramping up regional service. https://t.co/VhxWE352C7 #wmata pic.twitter.com/4KU3uhYjyW

— Metro (@wmata) May 11, 2020
Metrobus implements rear-door boarding systemwide, starting Tuesday to enhance the safety of its frontline workforce and the public. Essential trips only. https://t.co/Il6wJqG9sQ #wmata pic.twitter.com/DdOA9HqkXe

— Metro (@wmata) March 23, 2020
See related posts below: