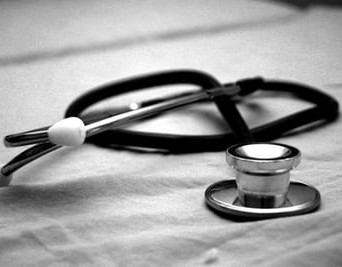 Recientemente hay mucha atención sobre el impacto del COVID-19 o coronavirus en los niños. Al principio se pensaba que este virus sólo afectaba a las personas de la tercera edad, pero ahora se habla de una misteriosa enfermedad que se cree está vinculada al COVID-19 y que ha afectado a varios niños alrededor del país, según expertos en salud. Ya se han reportado casos de niños afectados en el área de Washington, D.C.
Este martes, funcionarios locales del condado Baltimore, en Maryland, anunciaron que una joven de 15 años, falleció después de dar positivo por el coronavirus. Se trata de la primera muerte de un menor de edad en el condado de Baltimore que está relacionada con la pandemia. La adolescente tenía "síntomas de un síndrome inflamatorio asociado con la infección por COVID-19″ según un comunicado de funcionarios locales.
El Ejecutivo del condado de Baltimore Johnny Olszewski, se pronunció en su cuenta de Twitter: "Cualquier pérdida de vidas por este virus es trágica, pero la pérdida de un niño es devastadora. Nuestras oraciones están con la familia y los seres queridos de esta joven".
Any loss of life from this virus is tragic, but the loss of a child is devastating. Our prayers are with the family and loved ones of this young person. pic.twitter.com/7hQDQWCC1o

— County Executive Johnny Olszewski (@BaltCoExec) May 19, 2020
Según reportes, en Nueva York, varios de menores de edad han fallecido debido al trastorno que los especialistas están llamando "síndrome inflamatorio multisistémico pediátrico". Los síntomas son similares al mal de Kawasaki, que pudiera, potencialmente, dañar el corazón o los vasos sanguíneos. El síndrome parece ser el resultado de una respuesta excesiva del sistema inmunológico del pequeño tras la infección de coronavirus, aunque muchos no saben dónde lo contrajeron, según expertos. 
La Doctora Audrey Escobedo, de la Clínica Comunitaria Emerson y presentadora del programa de salud que se transmite semanalmente por Telemundo44, explica a MyMCMedia más sobre el tema.