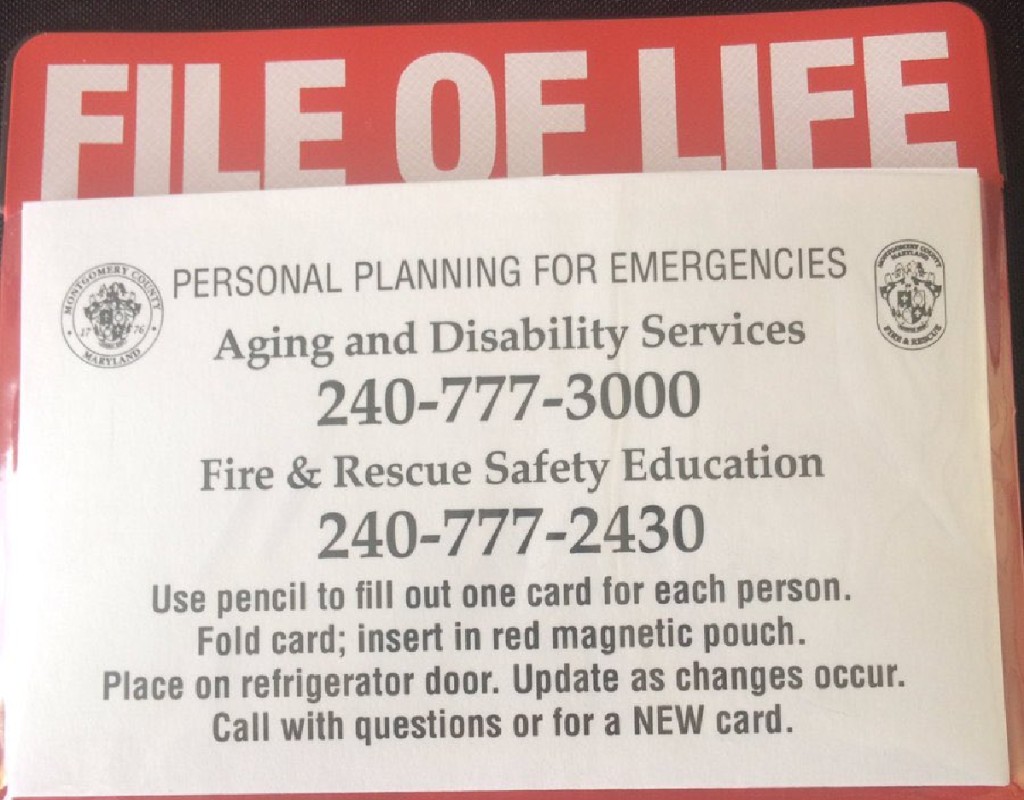 'File of Life' Form Prepares Residents to Make Trip to Hospital Alone
Montgomery County Fire and Rescue Services is encouraging residents to complete a File of Life form to prepare for unexpected emergencies and trips to the hospital during the COVID-19 health crisis.
File of Life is a non-profit organization focused on preparing the elderly for emergencies. A File of Life is a form that anyone can download from the internet and complete. To complete the file, one can purchase a red pouch with a magnetic strip to attach to a fridge.
The File of Life form includes details such as medications, allergies, insurance information, and emergency contacts and can be folded into a packet that can fit into one's pocket, according to the website. While the form was originally aimed at the elderly, File of Life has created a new form aimed at those who might be taken to the hospital for COVID-19-related complications.
The new form asks questions focused on COVID-19-related symptoms, vaccines, and even testing.
Most COVID-19 patients must be taken to the hospital alone, and can not receive visitors in order to lower contact transmission rates. The File of Life provides information regarding emergency contacts, Do Not Resuscitate orders, and special care needs.
Recommended by @mcfrs @MCFRS_EMIHS especially @MontgomeryCoMD if you are sick & even more so if you have a medical condition requiring medication/treatment SEE (download) https://t.co/fSb97nG19p or go to: https://t.co/MvlVUf4S5y pic.twitter.com/RwmBcA0GOI

— Pete Piringer (@mcfrsPIO) April 4, 2020