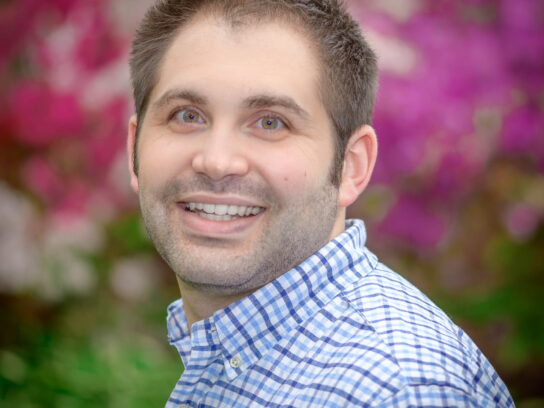 The Covid 19 epidemic has rapidly altered the daily routine of the majority of Americans as well as others across a large part of the world. Montgomery County and the D.C. area as a whole is no different. One of the major changes in daily life for children, teens, and their parents, is the transition of most students to various forms of remote learning. Given that schools were likely not prepared initially to launch a complete online learning system, it is not surprising that this new venture poses challenges for teachers and students alike. Furthermore, having to monitor students while working from home adds to the complexity of the current academic struggles.
Here are a few practical suggestions for navigating remote learning. Obviously, since schools are doing this process somewhat differently, these tools may not all be completely relevant and should be adjusted accordingly.
Designate a good workspace for completing the school day, schoolwork, and any homework. For many students, this could be where they normally have completed homework in the past. However, if the area is not private or conducive to interacting with live classes, the space may need to be changed. The goal is to find a room, or section of a room that could be solely designated for school time if possible. This will help train the student to focus on school items when in that location.
Each student should make a daily plan/schedule. Especially for remote learning setups that involve a mixture of attending live classes and doing work independently, it is important to make a plan for the day. The plan should list out specific times that a student has to attend classes. In addition, independent assignments should be written out with estimated completion times. Thus, a student could follow their schedule step-by-step, completing specific assignments at particular times and attending live classes when needed.

Having a daily template to fill out with this might be easiest.
Alternatively, using a task list app such as Todoist or Google Tasks may be helpful.

Structuring time at home, in general, is important. Focusing on maintaining a good morning, afternoon, and evening routine around time designated for school is important. If the time needed to complete schoolwork does not last the entire school day, think about planning out more breaks, working in physical activity time, or weaving instrument practice or other items into the day.
Physical activity is important and should be a regular part of everyone's day. The benefit of remote learning is that it does not necessarily have to occur primarily after school hours.
Set up check-ins as needed when students are completing work. For many students, especially if prone to difficulties staying on task, doing remote learning can be challenging. Setting up a check-in system with parents that is simple and works with their schedule as well would be helpful. Ideally, having your student email or text updates after specific tasks are completed might work well. Sharing a Google Doc with the daily plan, provided that students mark off assignments when completed is another potential option. The general goal is to help provide accountability, but help the student to take initiative in checking in rather than the parents having to keep asking for updates. The benefit of an electronic check-in is that it may be easier with a parent's work schedule and could reduce the student getting off task and having trouble getting back on track.
If your student is struggling to adjust to remote learning, or has had pre-existing difficulties with specific academic subjects, anxiety/depression, ADHD, or executive function skills and is currently having difficulty because of these items, it may be useful to seek out professional assistance. Most tutors, executive function coaches, therapists, and related professionals are now offering remote services.
Similarly, if you feel that you are struggling with parenting, your own mental health, productivity at work, and other items, seeking out support and professional assistance for yourself can help you to cope better and be better able to support your children or teens. Again, most professionals are doing remote services so the only time you would have to take away from obligations is the actual time you are participating in an appointment.
I hope that these suggestions have been helpful as you navigate the world of remote learning and coping with the coronavirus outbreak.
Copyright 2020 Carey Heller, Psy.D.
*Disclaimer: The previous information is intended as general guidance based on my professional opinion, does not constitute an established professional relationship,  and should not replace the recommendations of a psychologist or other licensed professional with whom you initiate or maintain a professional relationship*