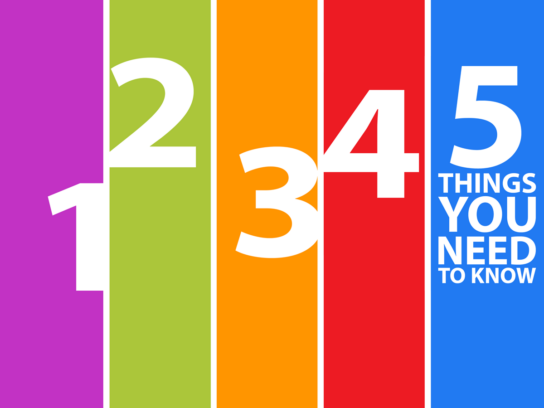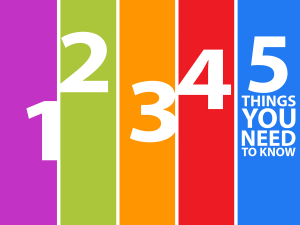 Today is Wednesday, April 8 and it marks the beginning of the eight-day Jewish holiday, Passover which commemorates the freedom of Israelites from ancient Egypt. Happy Passover to those celebrating!
Here are five things worth knowing in Montgomery County.
1. Montgomery County Board of Elections Selects Voting Centers:  Montgomery County Board of Elections meets via telephone at 3 p.m. to discuss possible voting centers for Maryland's June 2 Presidential Primary Election. People can participate in the meeting by calling 443-692-5768. The access code for the meeting is 439801511.
Board of Elections Seeks Feedback on Voting Centers for June 2 Election
2. Ride On Route 5 Resumes: Montgomery County Department of Transportation announced Ride On Route 5, the bus route between Rockville and Silver Spring is back in service. Buses run every 50 minutes.
Do you need @RideOnMCT's Route 5 in order to make your essential travel trips? MCDOT is putting Route 5 back into service starting Wed., April 8, to improve access not covered by other routes. Buses every 50 min. Check Essential Service details here: https://t.co/ZMsgBxMui8 pic.twitter.com/csMGRsfZfX

— MCDOT (@MCDOTNow) April 7, 2020
3. Pollard, Friedson Discuss COVID-19's Impact on Students: Montgomery College President DeRionne Pollard and Montgomery County Councilmember Andrew Friedson are discussing how the county and college are meeting the needs of students and residents during the coronavirus pandemic. The discussion will be livestreamed on Montgomery College's Facebook at 8 p.m.
Join @montgomerycoll President, Dr. @DrPollard_MC and CM @Andrew_Friedson on Wednesday at 8p.m. on FB as they discuss the impact of #COVID19 & answer questions about how the county and college are meeting the needs of the students and residents during this public health crisis. pic.twitter.com/KtOeRmkfcX

— Montgomery Council (@MoCoCouncilMD) April 7, 2020
4. Small Business Solutions Webinar with Jamie Raskin: U.S. Rep. Raskin (D-Md., District 8) is hosting a webinar from noon to 1 p.m. about resources for small businesses affected by the coronavirus. The webinar will feature representatives from the Small Business Administration, Maryland Department of Labor, and Maryland Department of Commerce. People can submit questions and register for the webinar online.
TOMORROW, 4/8: Join my #SmallBiz Solutions Webinar. Register now to reserve your space and submit your questions for @SBAgov, @MD_Labor & @MDBiz: https://t.co/aiFbSjMd1A pic.twitter.com/LG39VinRTp

— Rep. Jamie Raskin (@RepRaskin) April 7, 2020
5. Self-Care and You Webinar: Suburban Hospital is hosting a Self-Care and You webinar from 1 to 2 p.m. Dr. Andrew Wong will give advice and activities to help cope with stress to improve physical, mental, and emotional health. Here is more information.
And as a reminder to our loyal readers…
Find the latest coronavirus news updates in Montgomery County here.

For the latest news and events in Montgomery County, stay with MyMCMedia. We hope you will also follow MyMCMedia on Facebook, Twitter and Instagram.