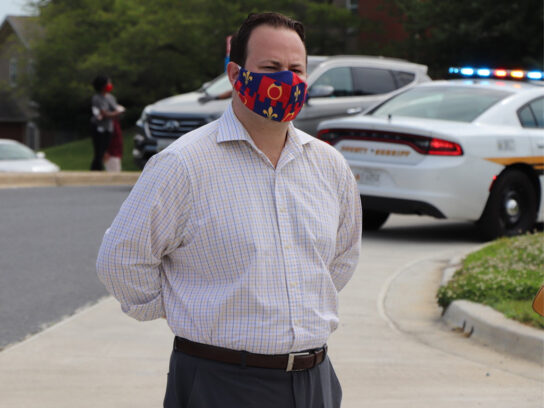 In a letter Tuesday, Montgomery County Councilmember Andrew Friedson asked County Executive Marc Elrich for specific metrics the jurisdiction must meet in order to move to the next stage of COVID-19 reopenings.
"While we must continue to do all we can to follow public health guidance to protect the safety of our residents, the County has a public obligation to provide clear, transparent metrics that will be used specifically as the basis for reopening decisions," Friedson said.
"What can be perceived as subjective can and should be shown to be objective. This will help to alleviate understandable frustration among many families and businesses," and will allow them to plan for changes in advance and encourage residents to comply with guidance in order to reach specific metrics, he said. Friedson said better and clearer communication is likely to produce greater compliance.
"This can be done without compromising public health and safety to demonstrate that we fully understand the disruption that these drastic public health measures have had on our residents' lives and livelihoods. It is also the best way to counter the potential complacency and non-compliance with Executive Orders we all fear now that the situation appears to be improving. The best way to ensure that residents play by the rules is to ensure that they understand the clear rationale behind them."
Most recently, the county reopened indoor dining at 25% capacity on Feb. 14. During the county's weekly Wednesday COVID-19 briefing, Elrich said the county is focused on limiting transmission and therefore has been very cautious about reopening.
"We are very concerned, if you've heard from the national health experts, about the caution the CDC is urging on not opening more things up right now," Elrich said. During a White House COVID-19 Response Team briefing Monday, CDC Director Rochelle Walensky said she is "really worried about reports that more states are rolling back the exact public health measures we have recommended to protect people from COVID-19."
"We're very concerned about transmission and we're very concerned about the new variants," Elrich said.
"We've got variants– you've got a Brazilian variant, which is very worrying, a South African variant, which is very worrying. You've got the UK variant, which is a problem." He also mentioned California and New York variants. Elrich urged residents to minimize their outside exposure and forego traveling for upcoming holidays like Easter, Passover and spring break.