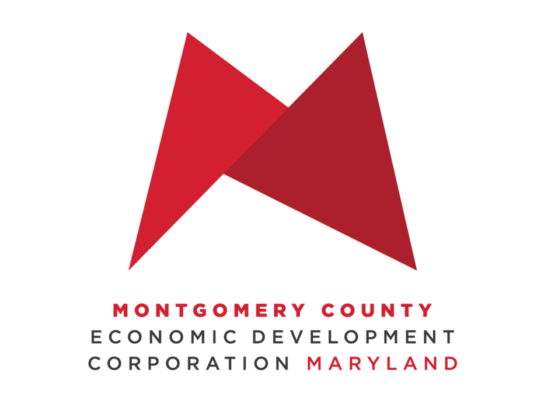 Applications for $200,000 Local Production Fund Accepted April 22-May 1
The Montgomery County Economic Development Corporation (MCEDC) is accepting applications from local businesses for funding to change or enhance their operating models to manufacture personal protective equipment (PPE).
MCEDC's Local Production Fund was created to provide small and medium-sized businesses with the working capital to make pandemic-related items, such as face shields, medical supplies and other essential items.
Tuesday, the County Council passed a bill to help MCEDC start the fund and made a special appropriation of $100,000 to the fund. MCEDC is matching the county's share and will seek private funding, as well.
"For those businesses that are looking to help the County meet the critical needs of effectively responding to COVID-19, we want to help close the deal," said Benjamin H. Wu, President and CEO of MCEDC. "The Local Production Fund can have a pivotal impact in those cases when the manufacturing skills and ingenuity are there but funding for materials or prototypes is not."
The new fund gives Montgomery County's many small businesses the opportunity to address local COVID-19 needs.
"The need to secure critical PPE is not just an immediate one. We will continue to build inventory leading up to the fall of this year and leveraging a reliable network of local producers of PPE will be vital to our efforts. This Local Production Fund will address a capacity issue that prevents some of these smaller enterprises from participating in our COVID-19 procurement efforts," said Ash Shetty, Montgomery County's Chief Procurement Officer.
📢Calling #MoCo makers and manufacturers! If you are looking for assistance to meet #COVID19 needs, MCEDC wants to help. The Local Production Fund is now accepting applications from businesses that are making pandemic-necessary items. Apply now > https://t.co/0qMDIcTGNx pic.twitter.com/ffjGohnO4i

— MCEDC (@think_moco) April 23, 2020
Existing Montgomery County companies, sole-proprietors and certain non-profits may be eligible for awards from the Fund. Manufacturers and producers with 200 employees or less may be eligible for funding and will need to be in good standing with the State of Maryland.
Criteria to be considered include:
Less than 200 employees with a demonstrated need for working capital associated with the production/provision of COVIE-19 goods.
Existing Montgomery County companies, sole-proprietors and certain non-profits.
Qualified companies must intend to generate revenue through the production of essential items. The Fund is not intended to support volunteer makers at this time.
Applicants should demonstrate a funding gap that precludes the manufacturer/maker from completing a proposed project without financial support from the Local Production Fund.
Additional criterion include thoroughness of spec sheet, production capacity, reasonableness and detailed use of funds, established client relationships or ability to solicit new customers, and evidence that product meets general standards of the healthcare industry.
The application process is online and may be found, here.