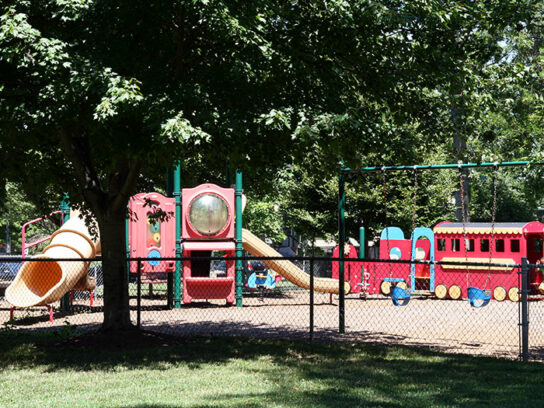 The Gaithersburg Book Festival is offering a way for families to enjoy children's books by exploring five outdoor locations in the city throughout the month of May.
"Gaithersburg StoryWalks" is sponsored by Nonprofit Montgomery and The Basics and will display pages of four children's books. It will offer families the chance to take a stroll and enjoy a book. Here are the locations where you can take a "Gaithersburg StoryWalk" as well as a look at what books correspond with each location.
Constitution Gardens (112 Brookes Ave.) – "Carry Me!" by Susan Stockdale
Diamond Farms Park (857 Quince Orchard Blvd.) – "Bears in a Band" by Shirley Parenteau
Griffith Park and Gaithersburg City Hall grounds + Rio Lakefront Shopping Center – "Stripes of All Types / Rayas de todas las tallas" (bilingual) by Susan Stockdale
Downtown Crown – "Astro Girl" by Ken Wilson-Max.
MyMCM spoke to Gaithersburg Mayor Jud Ashman about the outdoor program.
Related Post
Ashman Introduces Authors Featured in Virtual Gaithersburg Book Fest