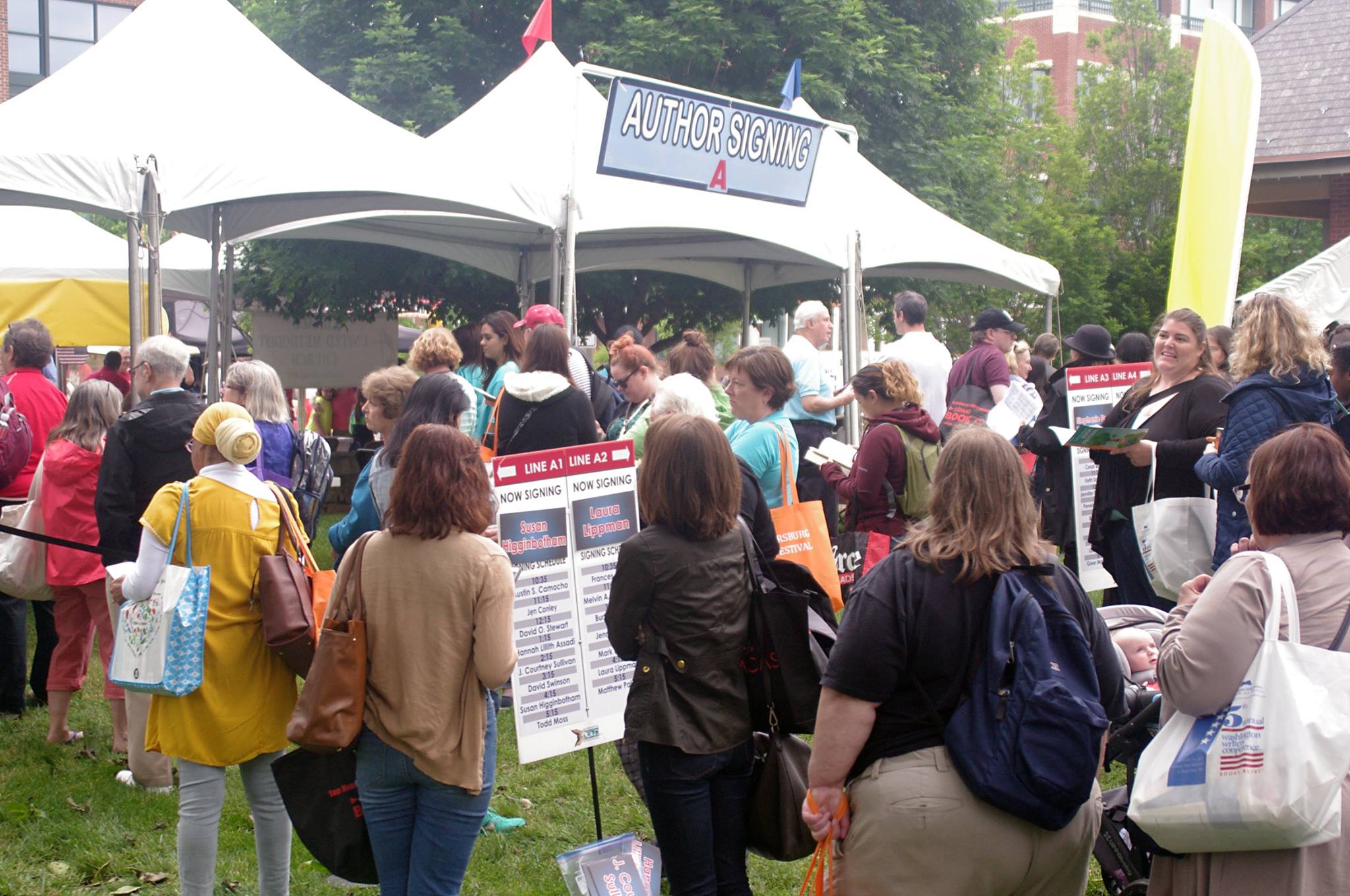 Gaithersburg Book Festival Moved to Virtual
Like just about everything else, from arts to business to family chats, the Gaithersburg Book Festival is heading toward a virtual-only experience.
The festival, which was planned for May 16, will not be held as usual as it has since 2010.
Rather than meeting at Bohrer Park, "we will not be coming together – at least face to face," according to the festival's Twitter account.
Gaithersburg Mayor Jud Ashman, who conceived the idea for the festival, said that it did not seem possible to reschedule. With limited staff, it would have been too difficult as they also would be working on October Fest, Winter Lights and other community events.
In many ways, the book festival is not just one event, Ashman said.
"It's really like about 100 events during an eight-hour period," he said, referring to the different workshops, author talks and events for children.
"It just becomes overwhelming," he said.
The book festival staff and volunteers will reach out to all the invited authors and other guests to see if they could possible send a video, write a blog or compose a message to attendees, Ashman said.
"It is something that we are starting to explore now," he said. "We are exploring a lot of opportunities. We'll see what we can come up with."
Just like everyone else in these days of social distancing and coronavirus, "It's time for us to adapt," Ashman said.
The news was announced on the festival's Twitter account, and attendees are urged to follow the festival's Twitter account, Facebook page and newsletter for updates.