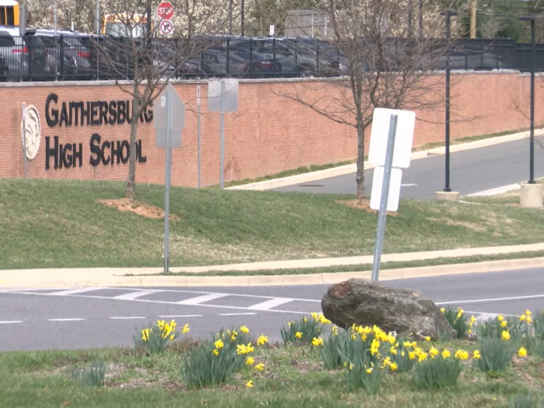 A Gaithersburg High School (GHS) student was stabbed Thursday following an altercation with a fellow classmate near school grounds, according to school officials.
At approximately 2:40 p.m., GHS received a call reporting an altercation that involved a "cutting implement" at the nearby public transportation bus stop, Principal Cary Dimmick informed parents in a campus-wide letter. Dimmick also stated that school administration and security responded immediately. 
A witness at the scene made the initial call to police who responded "very quickly" and the suspect was taken into custody, Dimmick said. Paramedics assisted the victim who was transported to a local hospital with non-life threatening injuries, according to police. 
"I want to thank the quick actions of our school's staff, who helped in securing the area and supported the Gaithersburg High School Community Engagement Officer and responding police as they worked with the individuals involved in the altercation. All of this is an excellent example of an essential partnership to ensure safety in our school," Dimmick wrote. 
Counselors will be on-site Friday to support students and staff as needed. 
Related Post:
Police Investigate Stabbing in Gaithersburg; Suspect in Custody