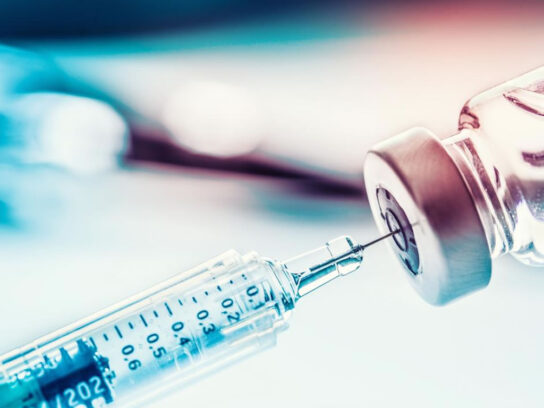 A vaccine development company headquartered in Gaithersburg is starting clinical trials for a potential COVID-19 vaccine. 
Novavax will administer the trials for vaccine candidate NVX‑CoV2373 in two phases, a statement from the company says. Phase 1 will test 131 people in Australia for immune response and safety. Results are expected in July.
"Administering our vaccine in the first participants of this clinical trial is a significant achievement, bringing us one step closer toward addressing the fundamental need for a vaccine in the fight against the global COVID‑19 pandemic," said President and CEO of Novavax Stanley Erck.
Phase 2 is planned to expand to more countries and test for immunity, safety and virus decline. 
On April 8, Novavax announced that it had identified NVX‑CoV2373 as a potential vaccine for COVID-19. It was effective in animal studies, according to President of Research and Development at Novavax Dr. Gregory Glenn.
$NVAX is very excited to have just announced initiation of the #phase1 portion of the Phase 1/2 clinical trial for #NVXCoV2373, our #COVID19 #vaccine . Read our news release to learn more to learn more at https://t.co/bDOaGeRtzt. #novavax2020 pic.twitter.com/5vdmjA0THI

— Novavax (@Novavax) May 25, 2020