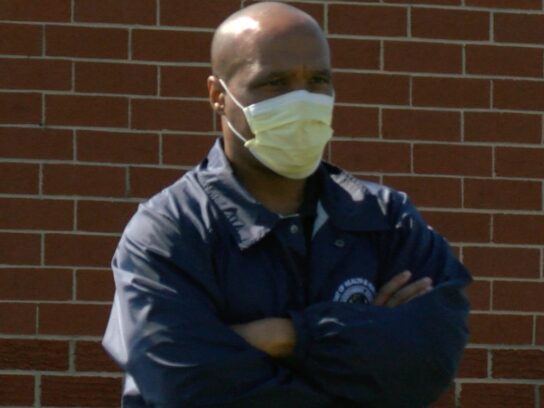 Después de una semana de controversias sobre las escuelas privadas, el condado de Montgomery ha retrocedido su decisión.
El viernes, el oficial de salud del condado, Dr. Travis Gayles, anuló su orden de mantener las escuelas privadas virtuales hasta al menos el 1 de octubre. El anuncio se produce después de que el departamento de salud estatal dijera el jueves que la política sobre las escuelas privadas es distinta y no pueden cerrarse en un orden general.
"En este momento, la política de salud del estado de Maryland es que las escuelas privadas no se cierren de manera general", dice el memorando del departamento de salud.
"La posición del Estado de Maryland es que todas las escuelas, incluidos los sistemas escolares públicos y las escuelas no públicas, tengan la oportunidad individualizada de determinar cómo pueden cumplir con la guía federal y estatal COVID-19 para reabrir de manera segura y proteger a los estudiantes y el personal."
BREAKING: Dr. Gayles rescinds his order to keep private schools virtual until at least Oct. 1. Yesterday, the state health department said it is policy that private schools can't be closed in a blanket order. @mymcmedia pic.twitter.com/WLr5cTeeBj

— Maryam Shahzad (@maryam_mcm) August 7, 2020
El 31 de julio, Gayles emitió una orden para que las escuelas privadas permanezcan virtuales hasta al menos el 1 de octubre.
"En este punto, los datos no sugieren que la instrucción en persona sea segura para los estudiantes o maestros", dijo en un comunicado del condado.
El 1 de agosto, el gobernador Larry Hogan desaprobó enérgicamente el cierre general y dijo que las decisiones de regreso a clases son para que la escuela y los padres las tomen. Dos días después, el lunes, Hogan emitió una orden de emergencia enmendada para dejar en claro que el condado de Montgomery no tiene la autoridad para emitir una orden general de cierre para las escuelas privadas.
"El mandato de cierre general impuesto por el condado de Montgomery era demasiado amplio e inconsistente con los poderes que se pretendía delegar al funcionario de salud del condado", dijo Hogan en un comunicado.
Los residentes del condado de Montgomery, que protestaron el miércoles frente al edificio del gobierno local, estarían de acuerdo con el gobernador. Los padres, estudiantes y personal escolar se reunieron detrás del edificio de la Oficina Ejecutiva del Condado en Rockville para exigir que sus escuelas privadas puedan elegir cómo y cuándo reabrir, siempre que se sigan los Centros para el Control y la Prevención de Enfermedades (CDC) y las pautas estatales.
Durante la protesta, Gayles emitió una segunda orden reafirmando su primera directiva para que las escuelas privadas permanezcan virtuales hasta al menos el 1 de octubre. A esto le siguió la declaración del jueves del departamento de salud estatal y, finalmente, el retiro de la orden el viernes. En la declaración del viernes, Gayles todavía no aconseja la reapertura de las escuelas para el aprendizaje en las aulas. También pidió al departamento de salud del estado "criterios que se puedan articular y que se utilizarán para determinar niveles aceptables y seguros de actividad en las escuelas".
Durante una reunión del Concejo del condado el martes, Gayles dijo que "una tasa moderada de transmisión para nuestro condado sería de alrededor de 20 a 30 nuevos casos de COVID-19 por día". Hasta el viernes, el promedio móvil de tres días para casos nuevos diarios es de 76 según el panel de datos COVID-19 del condado.