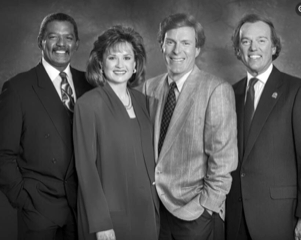 Longtime local TV news anchor Doreen Gentzler surprised many people on Oct. 28 with her on-air announcement that she would be retiring in November after 33 years at NBC4.
In Part 2 of our interview, Gentzler talked to MyMCM about what the outpouring of love after her announcement meant to her. And she revealed how the deaths of two members of her television family, Jim Vance and Wendy Rieger, played a part in her decision to retire.
Gentzler told MyMCM that her final show on NBC4 will be either Nov. 22 or 23.
Photos courtesy NBC4.
If you missed it, you can watch Part 1 of the interview below.
Related post:
Interview: Doreen Gentzler Opens Up About Retiring After 33 Years at NBC4