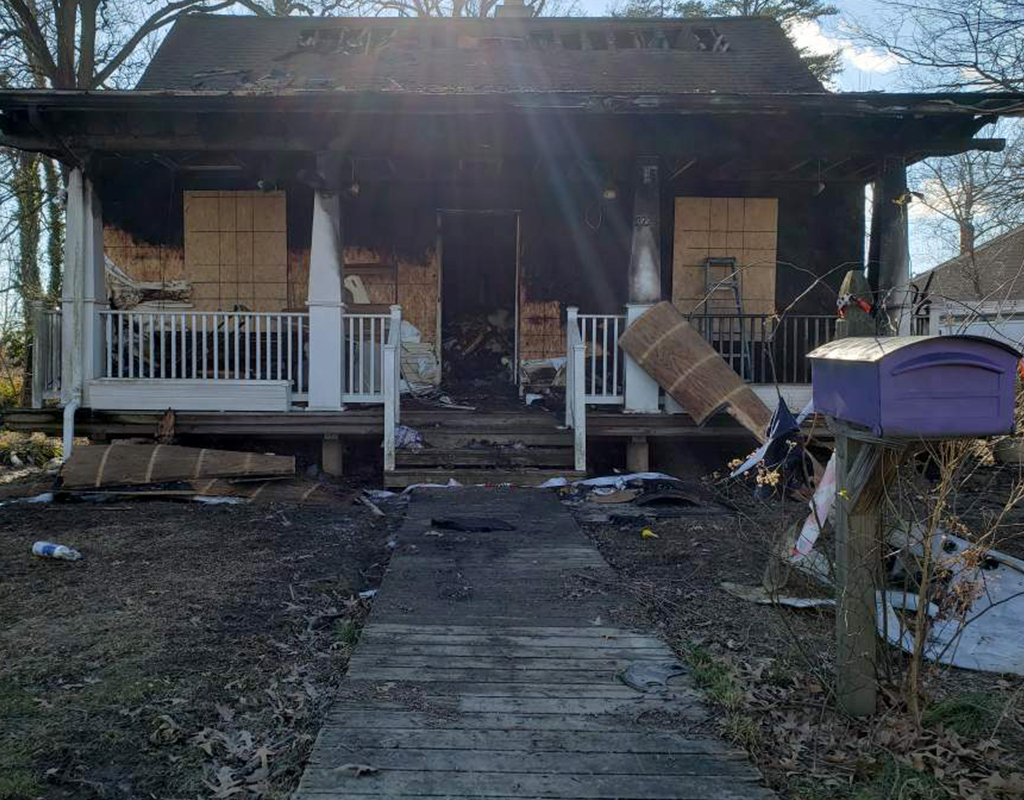 Glenmont Fire Caused $525,000 in Damages, No Injuries
A fire believed to have started in the kitchen caused massive damage to a home on Munson Street in Glenmont, according to Pete Piringer, spokesperson for Montgomery County Fire and Rescue Services. No one was injured, but two adults were displaced.
According to tweets from Piringer, an occupant saw sparks on top of a small buffet piece of furniture in the kitchen. The fire grew quickly, because the home contained "excessive storage & accumulation of combustible materials," Piringer tweeted.
The fire, which began about 11:50 p.m. Jan. 18,  was estimated to cost $525,000 in damages to the two-story structure.
Montgomery County IAFF Local 1664, Montgomery County Career Firefighters, also responded to the blaze. Live power lines fell from the house, and Pepco had to de-energize them.
1/18 1150p – 2722 Munson St, Glenmont; Cause, undetermined, occupant observed sparks/fire on top of small buffet piece of furniture; Area of Origin, kitchen; Damage, $525K; 2 adults displaced; excessive storage & accumulation of combustible materials contributed to volume of fire https://t.co/Q6U1L1NHZM pic.twitter.com/GyiCarJRmW

— Pete Piringer (@mcfrsPIO) January 19, 2021
ICYMI (1/19 just before Midnite) Glenmont house fire, @mcfrs firefighters arrived to encounter heavy fire conditions throughout 2-story house & occupant whereabouts unknown (eventually located & evaluated by @MCFRS_EMIHS w/ no serious injury) https://t.co/g6Plsuv9Qg pic.twitter.com/0E8dAy243V

— Pete Piringer (@mcfrsPIO) January 19, 2021