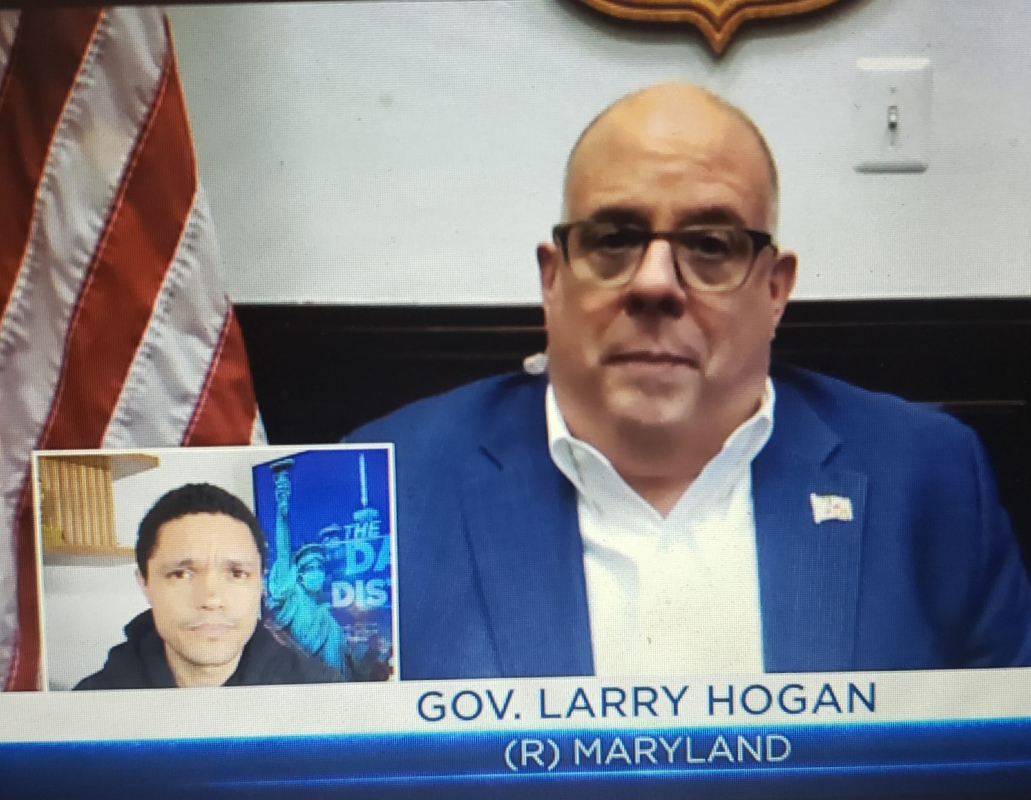 Gov. Hogan Plays It Straight on 'The Daily Show With Trevor Noah'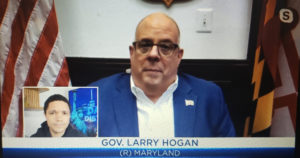 Lately, it seems like you can't turn on the local or national news without seeing Gov. Larry Hogan's face.
But Maryland's Republican governor topped his busy schedule of appearances on CNN and Sunday morning news shows with a feature interview April 29 on" The Daily Show with Trevor Noah".
Noah, who replaced Jon Stewart on Comedy Central, is known for being wickedly funny, but Wednesday night's interview was played straight, although Noah did try to get Hogan to criticize Pres. Donald Trump.
Hogan didn't take the bait, but did admit, "We've butted heads a few times."
The Governor added, "There will be plenty of time where we could look back and see what we could have done, should have done better."
Meanwhile, he said, "The real enemy is the virus."
During the pandemic, Hogan said it wouldn't be right to focus on anything but reducing COVID-19 cases and deaths and getting the economy back on its feet.
"Sadly, our numbers are still on the rise," Hogan said about the novel coronavirus in Maryland.
As chair of the National Governors Association, Hogan said he has participated in 17 or 18 calls with the nation's governors and another dozen calls with either Trump or Vice President Mike Pence.
"Democrats and Republicans are working together," he said, stressing that was particularly important as Virginia's governor and D.C. mayor are both Democrats.
Maryland, Virginia and D.C. should end their stay at home orders together, Hogan said during his 10-minute appearance on the Comedy Central show. "The virus doesn't recognize borders."
When Noah asked when Maryland would open up, Hogan said when the number of hospital beds occupied by COVID-19 patients "levels off and plateau."
Testing to see where the hot spots are and contact tracing will help end the quarantine, he said.
"What we don't want to do is rush it and then we have a spike" of new cases.