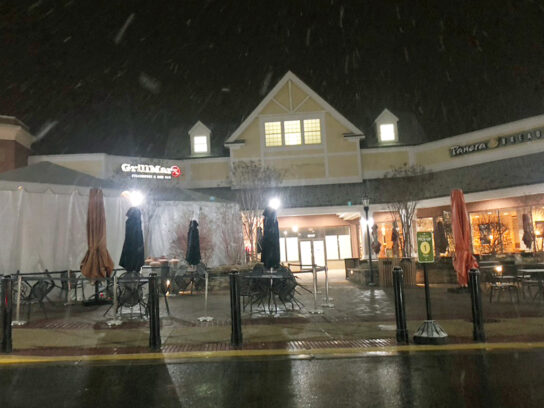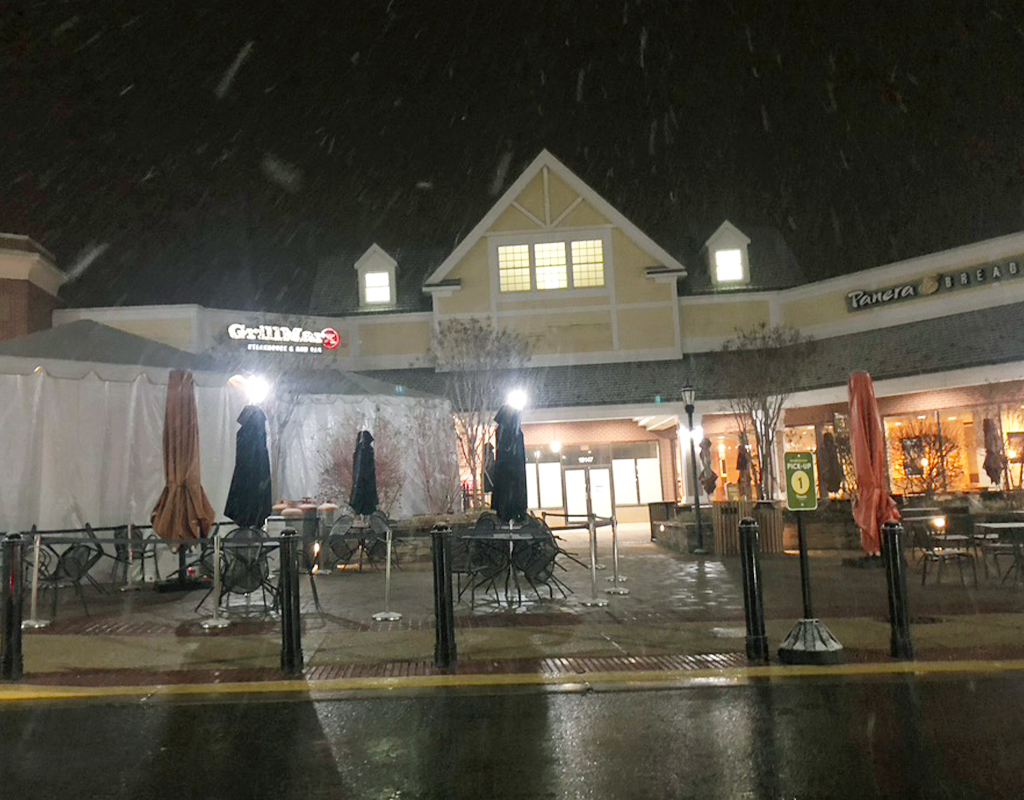 GrillMarX Steakhouse & Raw Bar announced on its Facebook page that it will temporarily cease operations starting Feb. 7. The restaurant writes, "our doors will be closed for business until indoor dining resumes."
GrillMarX has two restaurants in Montgomery County located in Olney and Clarksburg. The restaurant posted a letter to its customers on Jan. 29, saying, "We all feel it…. Montgomery County restaurants are 'on an island' in Maryland. We have been holding out hope…probably for longer than we should have… that something will change any day. Unfortunately, it has not."
GrillMarX is currently only offering carryout at its locations. The tents outside its restaurants came down on Jan. 31 and it is no longer offering outdoor dining table service.
GrillMarX wrote in its letter that its customers have "left our county to dine in nearby neighborhoods that are open indoors."
"While the health and safety of our guests and staff is paramount, we have been incurring unproportionate costs to keep up with the ever-changing regulations necessary to facilitate outdoor dining. Our sales have dropped to a place where we are unable to stay afloat without continuing to accrue debt that we cannot pay while shut down inside."
https://www.instagram.com/p/CKzvYb7DhmO/
Originally, GrillMarX said its last day would be Feb. 3, however, the restaurant announced on Facebook on Feb. 2, that because of the inclement weather this week, it would extend carry out orders through Feb. 6.
"We are so fortunate and grateful to all of you for the business you have brought to our door every day of this pandemic. You are the life blood of our restaurant and we will continue to do everything in our power to stay open and active as a member of our community. We look forward to the day when we can open our doors and welcome you back in (safely of course)."
GrillMarX says its decision is subject to change "if any announcement is made that mandates indoor dining to resume in any capacity."
Related Posts:
Council President Hucker: County is Reviewing Indoor Dining Restrictions