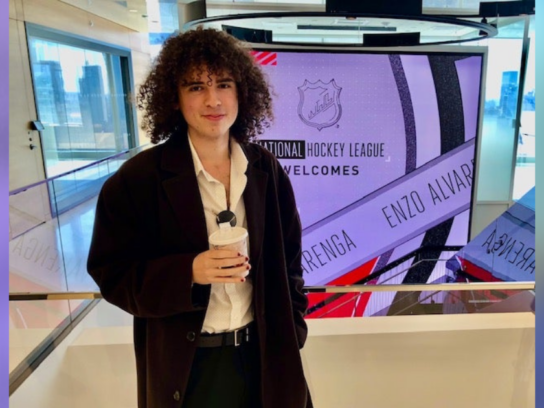 A memorial service was held Thursday for Enzo Alvarenga, a University of Maryland journalism student who passed away in a bicycle accident in Bethesda on June 1. 
The memorial service was held at St. Augustine Catholic Church on V Street in Washington D.C. The mass was also live streamed online. 
Patricia Bibes, Alvarenga's mom, described the aspiring 18-year-old sports journalist as humble, respectful, patient, and kind. She added that Alvarenga was very sensitive to other people's feelings— he did not want to offend anyone. 
Bibes recalled losing her patience at restaurants when servers did not acknowledge her for more than half an hour. "Enzo would immediately cut me off and say 'mom you don't know, maybe someone did not show up for work today or the waiter is covering for other people or they are overwhelmed or something'— that was Enzo," Bibes said. "When someone was not up to the task, he would always think of a reason why this person could not be his or her best self that day." 
Alvarenga's parents thanked everyone for their love and compassion during their time of grief. They also said that in the coming weeks they will create a foundation named after Enzo. The foundation will have two goals: help underprivileged students attend the University of Maryland's Philip Merrill College of Journalism and fulfill their son's dream of being a journalist.
Related post:
'This is a Heartbreaking Loss': UMD Community Mourns Death of Journalism Student Enzo Alvarenga