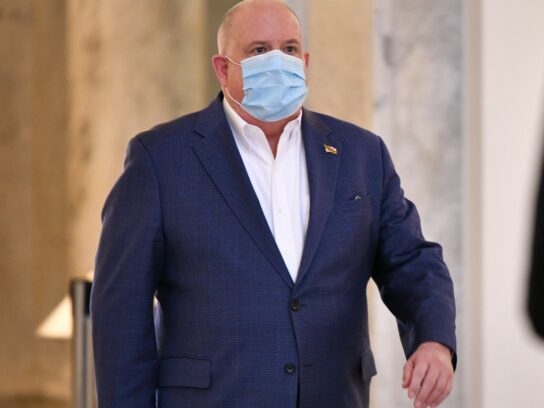 Gov. Larry Hogan is one of four Republican governors who did not sign a letter calling on the Senate to confirm Judge Amy Coney Barrett to the Supreme Court.
The other three governors who did not sign are Massachusetts Gov. Charlie Baker, New Hampshire Gov. Chris Sununu and Vermont Gov. Phil Scott. There are 28 Republican governors including in U.S. territories.
"We urge the Senate to fulfill its constitutional advice and consent duty and confirm Judge Barrett's appointment to the Supreme Court," the Oct. 8 letter said.
The passing of late Justice Ruth Bader Ginsburg on Sept. 18 sent many Republican and Democrat leaders into another face-off less than two months before the general election. Many Republicans, like the governors in the aforementioned letter, are pushing for Barrett's confirmation while many Democrats are pushing to wait to fill the vacancy until after the election.
Currently at the Supreme Court. @mymcmedia pic.twitter.com/WyP457L0FM

— Maryam Shahzad (@maryam_mcm) September 19, 2020
During an interview for The Texas Tribune Festival, Hogan said the senate should wait.
"It would be a mistake for the Senate to ram through a nominee before the election on a partisan line vote, just as I think it would also be a mistake for the Democrats to question the integrity of the court … or try to pack the court," he said.