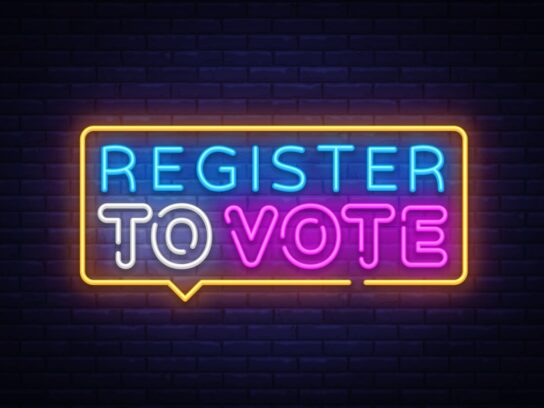 Are you registered to vote in the Nov. 3 Presidential Election?
The last day to register to vote in Maryland is Tuesday, Oct. 13. So, in order to cast your ballot in this upcoming election, make sure you check your voter registration by clicking this link.
If you need to register, here's what you can do:
Text VOTE to 77788.
Register online.
Print and mail a voter registration application (needs to be postmarked by Oct. 13).
No matter how you choose to vote in the 2020 general election, it is essential to make a plan in advance of Election Day on November 3.

The deadline to register to vote or update your voter registration information is tomorrow, October 13. Learn more at https://t.co/UN5OSq0DRl. pic.twitter.com/G8tNBPWwds

— Governor Larry Hogan (@GovLarryHogan) October 12, 2020
Miss the Voter Registration Deadline? Maryland Has Same Day Registration During Early Voting, Election Day
Marylanders who are eligible to vote but missed the registration deadline may register to vote at any early voting center. Voting centers will require proof of residency to register to proof. So if you register to vote at an early voting center, be sure to bring one of the following: MVA-issued license, MVA-issued ID card, MVA-issued change of address card, paycheck, bank statement, utility bill, or other government documents with name and address.
Early voting takes from Oct. 26 through Nov. 2. The hours of operation for each early voting center is 7 a.m. to 8 p.m.
Same-day voter registration will also be available on Election Day at all of the county's voting centers. Bring proof of residency.
Tomorrow, Tues 10/13 is the deadline to register to vote or update your info online or by paper application. You can register to vote online or update your info here: https://t.co/wImkHlruiQ #MDvotes pic.twitter.com/9e9eJoQF1l

— Maryland Elections (@md_sbe) October 12, 2020
Related Posts
Early Voting Centers Open Oct. 26 to Nov. 2 in Montgomery County
Ballot Drop Boxes Available in Montgomery County for 2020 General Election