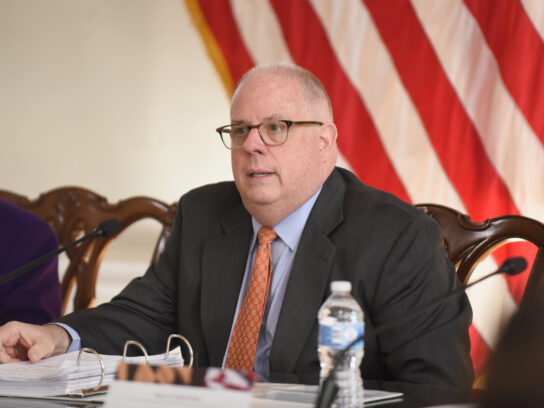 Gov. Larry Hogan has requested $10 million for coronavirus preparedness and emergency funding in his supplemental budget for Fiscal Year 2021.
"Our highest priority is keeping our residents safe. The public should be assured that our state's preparedness builds on decades of planning, experience, and expertise gained from previous and ongoing public health events," Hogan said in a statement.
The budget will also provide more than $90 million in fund savings.
Our highest priority is keeping our residents safe. Today we submitted a supplemental budget that would provide $10 million for emergency coronavirus preparedness expenses. Learn more: https://t.co/GdGpbslMU9 pic.twitter.com/JaxmNvN5Cb

— Governor Larry Hogan (@GovLarryHogan) March 5, 2020
The Maryland Department of Health will allocate the emergency funding to a variety of things including acquiring more staff to conduct disease investigations and maintain operational response, obtaining quarantine housing capacity and coordinating transportation for uninsured symptomatic people for medical evaluation.
In addition, Hogan's budget also funds many state priorities including $6 million for the Maryland Center of School Safety, $14.5 million for the Behavioral Health Administration, $2.7 million for the Temporary Disability Assistance Program and $1.1 million to enhance the security of the 2020 primary election and the 7th Congressional District special election.
On a local level, Hogan allocated funding to many things including $500,000 for the Boys and Girls Clubs, $200,000 for firefighter training and education and $1.25 million for the African American Neuroscience Research Initiative at the Lieber Institute for Brain Development.