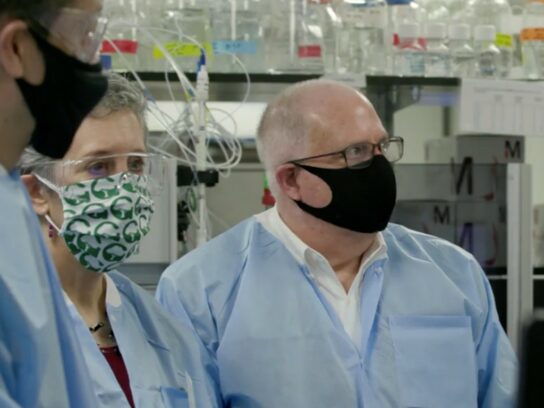 Gov. Larry Hogan is heading to Gaithersburg on Thursday to tour the site of Novavax's future 180,000 square foot Vaccine Innovation Campus and Global Headquarters.
This comes after the Gaithersburg City Council unanimously approved a sketch plan for the new facility, which will be located at 14 Firstfield Road, on Monday. Hogan will be joined by other state and local officals.
Novavax is excited to welcome Maryland @GovLarryHogan this Thursday at site of the future Novavax Vaccines Innovation Campus and Global Headquarters: https://t.co/QRVKjtlUot pic.twitter.com/gDTW79tHaA

— Novavax (@Novavax) June 9, 2021
"Ongoing support from Governor Hogan and the City of Gaithersburg has been instrumental in our success, and we look forward to our continued partnership as we expand our important work in the Maryland biotech ecosystem," Stanley Erck, the president and CEO of Novavax said in a statement. "This expansion reflects our significant growth over the past year, as we further develop our COVID-19 vaccine, advance our pipeline and grow our highly skilled employee base in the region."
NPR reported on Sunday that Novavax's COVID-19 vaccine could be approved soon.
Related Posts:
Hogan Tours Future Site of Novavax Global HQ in Gaithersburg; 500 Jobs to be Added
Novavax Expected to Make Announcement About Data from Vaccine Trials Soon