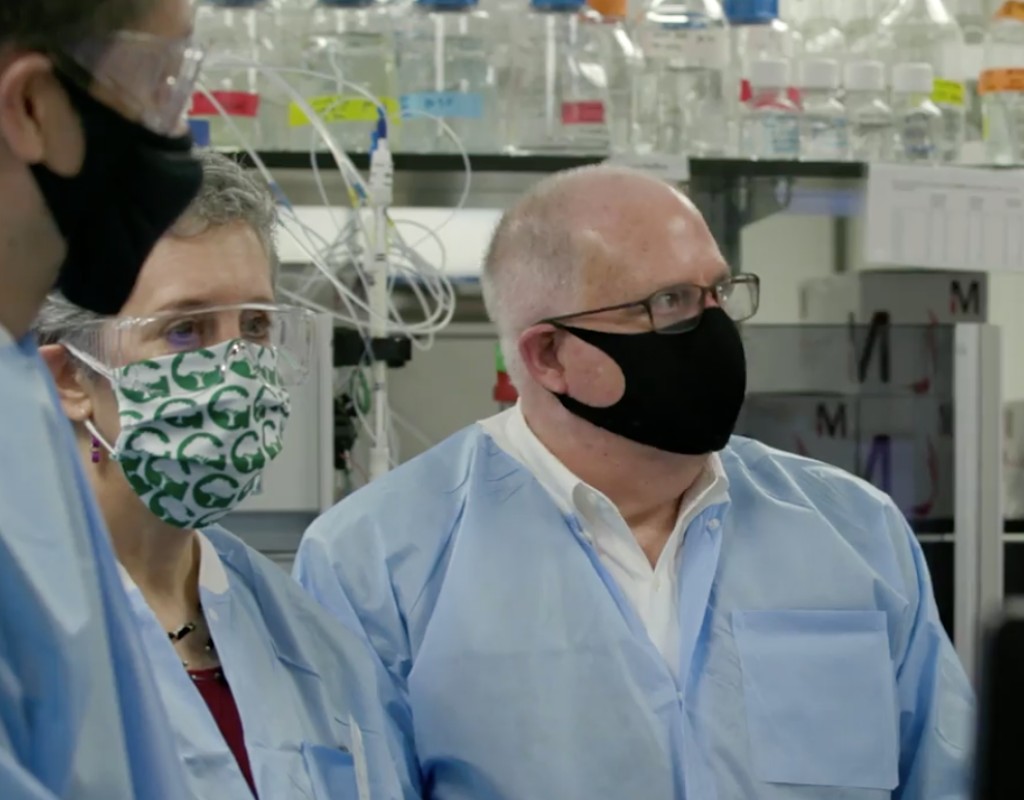 Hogan Tours Vaccine Development Company Novavax in Gaithersburg
On Thursday, Gov. Larry Hogan toured Novavax, a Gaithersburg company that is developing a COVID-19 vaccine.
The vaccine candidate is currently in Phase 2 of clinical trials in the U.S., and is expected to begin Phase 3 in a few weeks. Novavax CEO Stanley Erck hopes to see results by early 2021, but said it's impossible to predict.