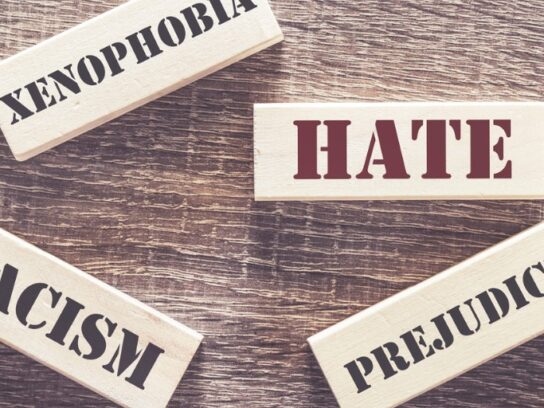 In light of the March 16 shooting spree in Atlanta that left eight people dead, including six Asian women, local and state leaders are speaking out against hate crimes, particularly among the Asian American community which has seen an uptick in incidents during the pandemic.
However, Georgia officials said it was too early to say what the suspect's motive was and could possibly be due to a sex addiction.
According to Asian American and Pacific Islander (AAPI), between March 19, 2020 and February 28, 2021, there have been 3,795 incidents in the United States that were reported to its call center, which it called "only a fraction of the number of hate incidents that actually occur."
Of those incidents, 58% were labeled verbal harassment and 20.5% were called shunning, in which Asian Americans were deliberately avoided. Also, according to AAPI, women reported hate incidents 2.3 times more frequently than men.
In Montgomery County, between March 1, 2020 and Feb. 26, 2021, there were seven anti-Asian bias incidents reported to Montgomery County Police. During that same period, there were 37 anti-Black bias incidents and 30 anti-Jewish incidents reported to MCPD.
"Our condolences and sympathies are with the family, friends, and communities of the victims of our nation's latest senseless mass shooting last night in Georgia," County Executive Marc Elrich wrote in a statement.
"The AAPI community enriches the fabric of our nation and specifically here in Montgomery County. They should not and shall not continue to live in fear," he wrote, noting that the county is reaching out to communities experiencing hate-based crimes, "including increasing patrols around their neighborhoods and businesses – to assist in their security, peace of mind and for them to feel as safe as possible in this County."
Delegate Lily Qi tweeted, "This must stop. Horrific and heinous."
Below are some expressions of horror and sympathy others leaders tweeted Wednesday.
My heart goes out to the families of all those killed last night in Atlanta. We've seen a disturbing rise in hate crimes against #AsianAmericans nationwide and locally. We must speak out against the hate & stand in solidarity with our Asian brothers and sisters. #AsiansAreHuman

— Will Jawando (@willjawando) March 17, 2021
My heart goes out to the loved ones of the victims in the horrific Atlanta shootings. America mourns today and stands everyday with our AAPI communities against hate violence. https://t.co/3L7F6Bf6Ya

— Rep. Jamie Raskin (@RepRaskin) March 17, 2021
The appalling violence in Atlanta is outrageous and unacceptable. Sending heartfelt condolences to the families of the victims.
This is only the latest of many attacks against Asian Americans. We must all come together & work against bigotry and violence. #AsianLivesMatter https://t.co/GQwLCE9TGa

— Tom Hucker (he/him) (@tomhucker) March 17, 2021
We are horrified by the appalling violence committed in Georgia, and extend our heartfelt condolences to the families of the victims. This is an unspeakable tragedy, and the latest in a series of attacks against Asian Americans.
Violence and bigotry have no place in our society.

— Governor Larry Hogan (@GovLarryHogan) March 17, 2021
Stop the hate. I'm angry and sad about the violence against the Asian community. Standing in love and solidarity with my AAPI brothers and sisters. 💔

— Jheanelle Wilkins (@JheanelleW) March 17, 2021
My thoughts are with 8 victims of last night's shooting in Atlanta, their families, and their loved ones. Both the dark forces of gun violence and prejudice were at play – we can't let either go ignored. Enough is enough. We must take action.

— Senator Ben Cardin (@SenatorCardin) March 17, 2021
Recent Post
Asian Community Concerned About Their Safety During Pandemic