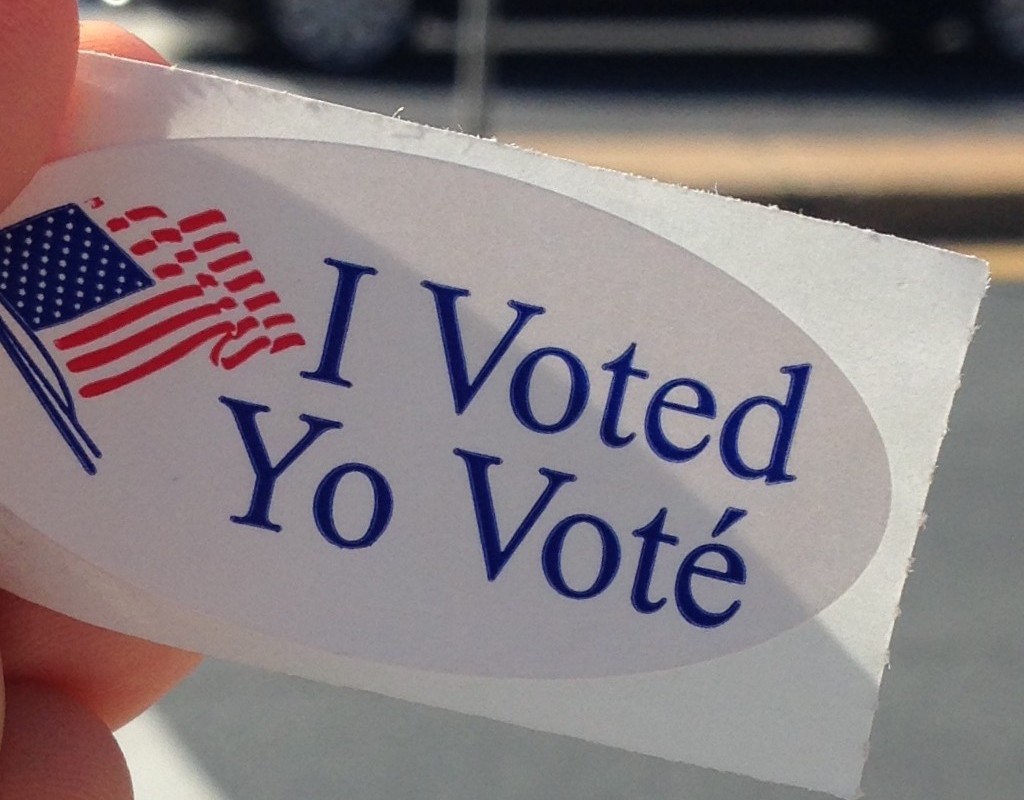 Hoy Martes 13 es el Último Día para Registrarse para Votar en las Elecciones
¿Está registrado para votar en las elecciones presidenciales del 3 de noviembre?
El último día para registrarse para votar en Maryland es hoy martes 13 de octubre. Por lo tanto, para poder emitir su voto en esta próxima elección, asegúrese de verificar su registro de votante haciendo clic en este enlace.
Si necesita registrarse, esto es lo que puede hacer:
No matter how you choose to vote in the 2020 general election, it is essential to make a plan in advance of Election Day on November 3.

The deadline to register to vote or update your voter registration information is tomorrow, October 13. Learn more at https://t.co/UN5OSq0DRl. pic.twitter.com/G8tNBPWwds

— Governor Larry Hogan (@GovLarryHogan) October 12, 2020
¿Perdió la fecha límite de registro de votantes? Maryland tiene registro el mismo día durante la votación anticipada, el día de las elecciones
Los residentes de Maryland que son elegibles para votar pero no cumplieron con la fecha límite de inscripción pueden registrarse para votar en cualquier centro de votación anticipada. Los centros de votación requerirán prueba de residencia para registrarse. Por lo tanto, si se registra para votar en un centro de votación anticipada, asegúrese de traer uno de los siguientes: licencia emitida por la MVA, tarjeta de identificación emitida por la MVA, tarjeta de cambio de dirección emitida por la MVA, cheque de pago, extracto bancario, factura de servicios públicos u otra documentos gubernamentales con nombre y dirección.
La votación anticipada se lleva a cabo desde el 26 de octubre hasta el 2 de noviembre. El horario de atención de cada centro de votación anticipada es de 7 a.m. a 8 p.m.
El registro de votantes el mismo día también estará disponible el día de las elecciones en todos los centros de votación del condado. Lleve prueba de residencia.
¡REGÍSTRESE PARA VOTAR HOY, HOY, HOY!
¡ÚLTIMO DIA! ¡ÚLTIMO DIA! ¡ÚLTIMO DÍA!

1) 📲 Envie mensage de texto con la palabra VOTA al 77788
2) 💻 En línea: https://t.co/LjH4G6lWoB
3) 🖨 Por correo postal: https://t.co/oMVHHYHnII

☎️ Para ayuda: 240-777-8500#TuSaludTuVozTuVoto pic.twitter.com/z7fNfvQD3L

— MontgomeryMDVotes (@777Vote) October 13, 2020