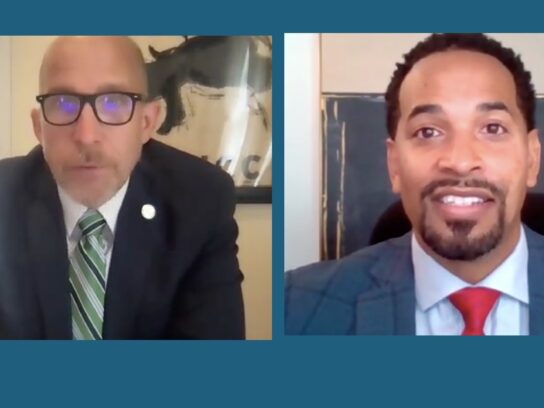 County Council President Tom Hucker will introduce a bill on Tuesday to amend existing internal affair procedures for local police. The legislation includes expanding reporting requirements for the police department's body-worn camera program.
During his weekly virtual media briefing on Monday, Hucker said the idea for the bill was inspired by the incident in Jan. 2020 between two Montgomery County Police officers and a five-year-old East Silver Spring Elementary school student.
"My colleagues and I have been working on policies to ensure that an incident like this never happens again," said Hucker.
Here are key provisions within the new legislation that aim to increase transparency and strengthen community and police relations:
County Councilmember Will Jawando is also introducing another public safety bill on Tuesday related to civil lawsuits filed against government agencies, including police departments. Jawando says the new legislation will create 'settlement transparency.'
"There are a number of settlements… when cases are not taken into a trial, and that's taxpayer dollars…and there's very little transparency," said Jawando during the virtual media briefing.
Here's what this legislation will include:
Council President Tom Hucker is holding his virtual press conference right now with Vice President Gabe Albornoz and Councilmember Will Jawando. They are discussing the intro of three policing bills and the county's new Board of Health regulation. More details soon @mymcmedia pic.twitter.com/lbeI27JHVd

— Jordan Lindsay (@TVJordanLindsay) May 17, 2021