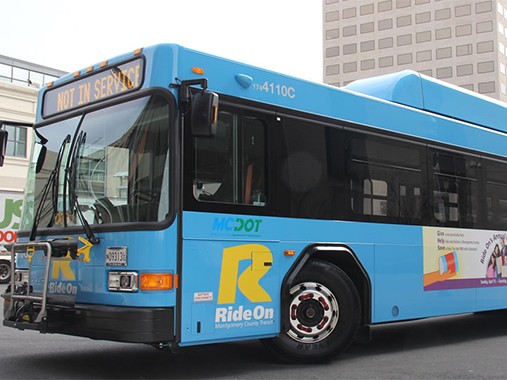 Certain Ride On Bus routes will experience detours for the next two weeks, according to a press release from Montgomery County Department of Transportation (MCDOT).
The following routes have been altered: Route 70 to Bethesda, and Routes 71, 73, 78, 79, 100 to Shady Grove.
The detours come from a sinkhole that closed off southbound I-270. Repairs will last through mid-July.
Detours on routes 70, 71, 73, 78, 79, 100 due to sinkhole at I-270 and I-370. pic.twitter.com/VnaIUouCOe

— Ride On Bus (@RideOnMCT) June 22, 2022